People pay a lot of bucks to see their favorite musician's concert. We normally don't expect popular artists to sing in the streets. But sometimes by fate, we tend to bump into them. Take this video for example! Jason Deeh Pitre from "The Scroll" was singing in the streets of Montreal, Canada, when the one and only Seal decided to join him!
Seal is an English singer–songwriter and record producer who is known for his soulful voice and unique style of songwriting, blending elements of rock, soul, funk and R&B. He has sold more than 20 million records worldwide and has won numerous awards, including four Grammy Awards and an MTV Video Music Award. Seal has released nine studio albums and collaborated with many famous artists, including Eric Clapton, David Foster, and Andrea Bocelli.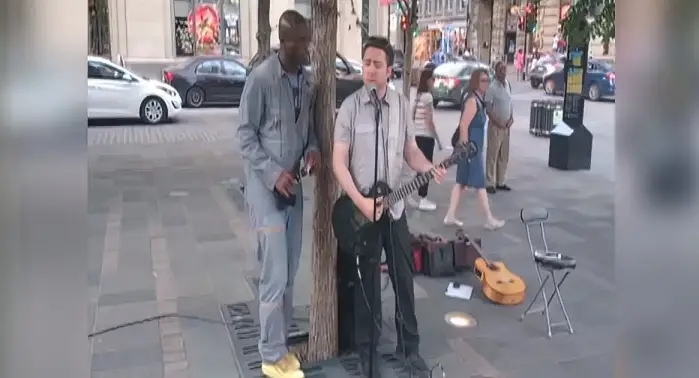 The "Kiss from a Rose" singer did a beautiful duet with the busker. They sang Ben E. King's classic song, "Stand By Me". It's an iconic song that speaks of the power of friendship and loyalty and it encourages the listener to stay strong and remember that they can always rely on their friends during difficult moments in life. It's been featured in numerous movies, including one of the same name based upon a Steven King short story.  
Seal has one of the most incredible voices in the music industry. Many people stopped in their tracks to record this amazing moment on their camera. Wait till you see their duet for yourself!
Watch the video below! Did you enjoy this as much as we did? Don't forget to share your thoughts with us in the comments section!
Don't forget to hit the SHARE BUTTON to share this video with your friends and family.