People pay a lot of bucks to see their favorite musician's concert. We normally don't expect popular artists to sing in the streets. But sometimes by fate, we tend to bump into them. Take this video for example! In 2016, Jason Deeh Pitre from "The Scroll" was singing in the streets of Montreal, Canada, when the one and only Seal decided to join him!
The "Kiss from a Rose" singer did a beautiful duet with the busker. They sang Ben E. King's classic song, "Stand By Me". Seal has one of the most incredible voices in the music industry. Many people stopped in their tracks to record this amazing moment on their camera. Wait till you see their duet for yourself!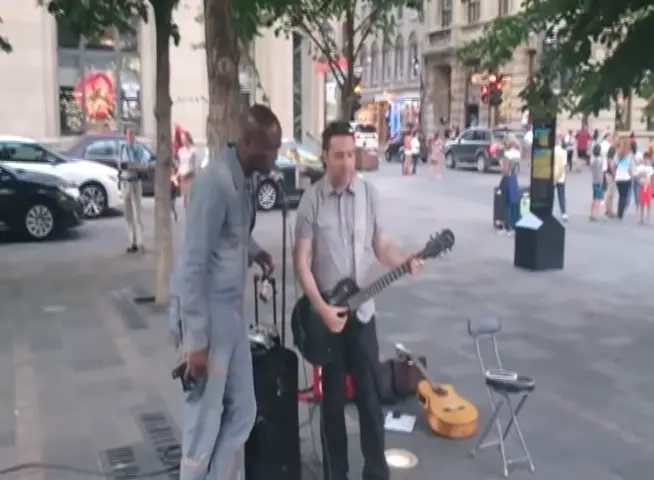 Watch the video below! Did you enjoy this as much as we did? Don't forget to share your thoughts with us in the comments section!
Please SHARE this amazing video with your friends and family!