"Elvira" is a country music song written by Dallas Frazier and originally recorded by him in 1966. The song achieved greater commercial success when it was recorded by the American country music group, The Oak Ridge Boys, who took it to No. 1 on the Billboard Hot Country Singles chart and No. 5 on the Billboard Hot 100 chart in 1981.
But neither Frazier or the Oak Ridge Boys could have predicted something like this would come from their song. When a boy named Walker was running for student government, he gave a speech that tied into this dance performance by his sister Ashlin and two of her friends.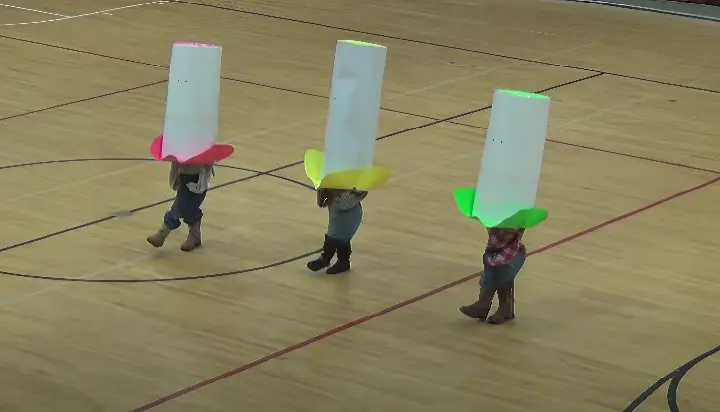 The whole scenario may come off as hilarious and weird to some, but when they start performing one can't help but be amazed. Their "Elvira Hat Dance" performance has outstanding (and hilarious) costumes as well as simple but appropriate choreography.
This dance form is very rare and new to us but mind you, it is good. The only question we are left with–we couldn't find any answer–was whether Walker won the election. Watch the full video below and please leave us a Facebook comment to let us know what you thought!
Don't forget to hit the SHARE BUTTON to share this video on Facebook with your friends and family.