Simon and Garfunkel's 1964 hit "Sound of Silence" is probably one of the most covered songs ever. In addition to the original version, the song has been on the charts for Disturbed and Pentatonix.
It has also been in a number of movies, most famously 1967's The Graduate with Dustin Hoffman, and TV shows like Ken Burns's The Vietnam War. For those of us who are old enough to remember, it evokes the 1960s. For those too young, it evokes Disturbed's cover on the late night shows.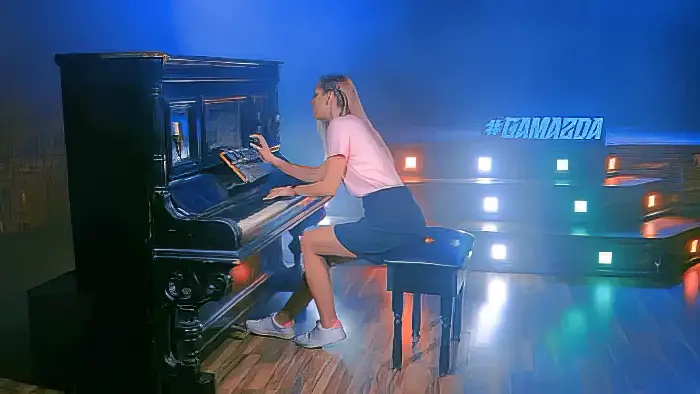 But as popular as it is, I've never heard it done like this. Not everything can be expressed through words, some things can be felt through music and tunes. And this song, at least in this version, is one of them. This is the best piano cover among all the other ones I have heard. Meet Gamazda! She does it like it's meant to be done. Her talent will leave you breathless.
An instrumental of "Sound of Silence" has never sounded this good to me. The woman is just too good at what she does. I am highly impressed and so was everyone on the internet. Her fingers work like silk on the piano. You will love her performance for sure. Watch the full video below and please leave us a Facebook comment to let us know what you thought!

Don't forget to hit the SHARE BUTTON to share this video on Facebook with your friends and family.