Dogs are one of the best animals ever. This video will steal your heart.
We can clearly see why this video went viral. People all over the world loved this video for all the amazing and good reasons. We all love a dog that has a sense of humor we can all relate to.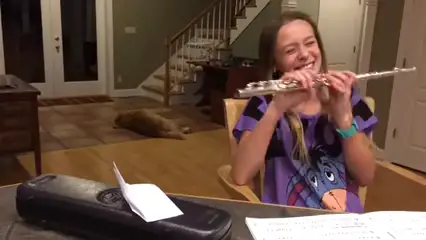 In the video, we see a girl who is trying to play the flute. The dog seems to be humored by her action. He keeps howling as if he is laughing at what his owner is doing.
This makes this video very wholesome. Watch the full video below!
Please SHARE with your friends and family!
What do you think?