It feels fantastic when a person you look up to recognizes your talents. They can give you a small compliment, and you will be over the moon. However, when this young lady met up with her idol, he didn't just give her a very public appreciation, but he gave her the whole stage!
Lauren Spencer-Smith has been singing since she was six years old. And at 11, she got an opportunity of a lifetime. When she heard that Keith Urban was singing at Sunfest, she was ecstatic as that was near where she lived. Moreover, she found out that the artist holds a competition for young people so they can sing with him at his concerts. She entered the contest and was even a finalist. But then something happened.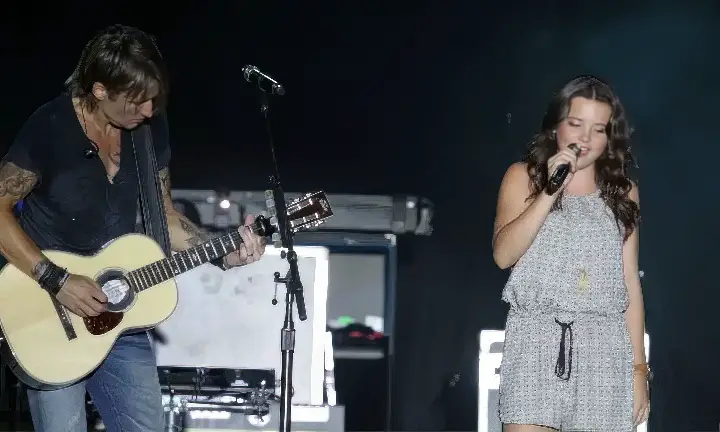 Keith Urban just couldn't decide between the two talented finalists, so he called both of them to sing! Introducing the young singer, Urban said that he "just wanted to sing with her so bad."
After a short introduction, Urban plays the guitar while Lauren sings Bob Dylan's "Make You Feel My Love." And she is so good! Furthermore, she completely outshines the artist in front of 20,000 people! Watch the video below and please leave us a Facebook comment to let us know what you thought!
Don't forget to hit the SHARE BUTTON to share this video on Facebook with your friends and family.