Sisterhood is the deepest of all relationships. And if you're twins, the bond is even stronger. There is a different level of connection that develops as you are both with each other from your own existence. You can feel the pain if your other half does. And if they smile, you will be happy.
Morgan Watkins, a bride-to-be who decided to do something extra on her wedding day, has recently been all over social media. Even though Morgan and her sister Macey are identical twins, they have a few subtle differences: Macey has special needs that prevented her from walking or, at times, even fully realizing what was going on around her.
So when Morgan met her fiance, Brian Altier, six years ago she made sure he knew that they came as a pair. "It was just important for him to know that this, she will forever be in our lives," she said.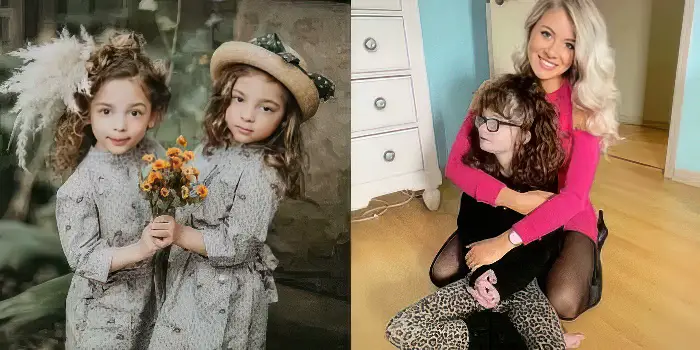 Realizing Macey may never get another chance to walk down a bride's aisle, Morgan  and Brian devised a plan. "I just wanted her to have that 'All eyes on me, my special moment'. I just wanted her to share that with me."
On the wedding day, both Morgan and Macey wore wedding dresses. Both sisters looked equally beautiful inside out. While walking down the aisle, Brian picked Macey up and carried her in his arms. After a brief moment of being the center of attention, she realized that she looked every bit as stunning as she felt dressed in white. Watch the full video below and please leave us a Facebook comment to let us know what you thought!
Don't forget to hit the SHARE BUTTON to share this video on Facebook with your friends and family.