With Halloween lurking around, we start drawing scary pumpkin faces or webbed design. But from time to time, some ideas just stands out.
In the clip below, a family takes excellent advantage of their garage door. It is glistening with green eyes, and the door is turned to jaws. However, it not the normal ones. It is a vampire's teeth.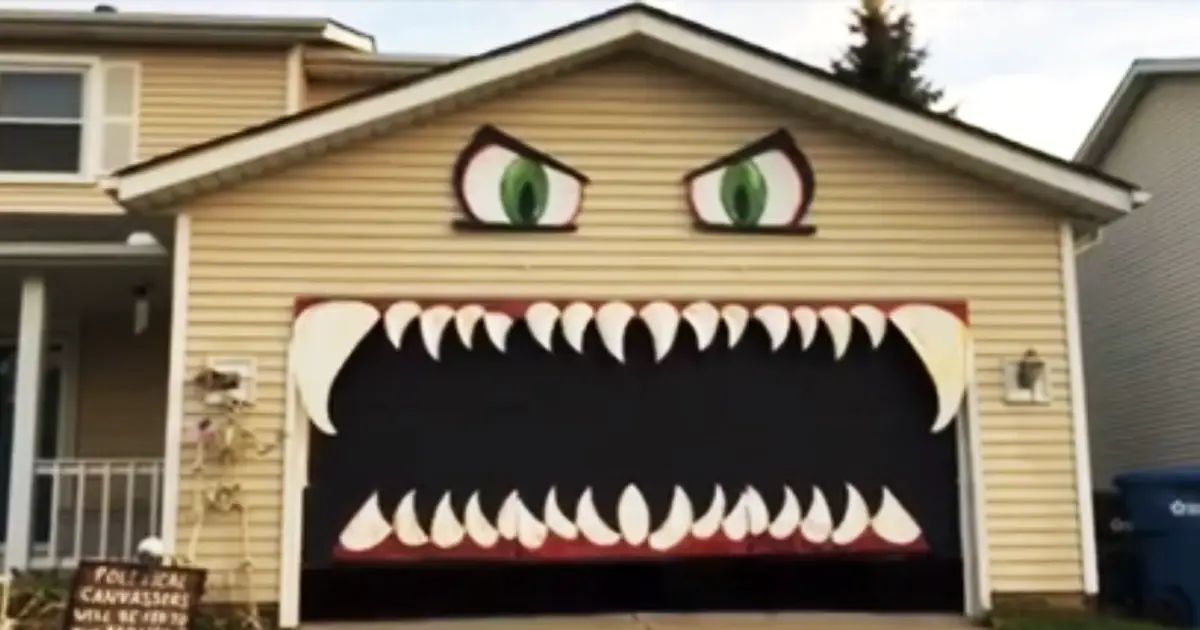 As soon as they close the entrance, the jaw lines up entirely, creating an illusion. The video gained a lot of attention with positive responses. I hope you enjoy the illustrative creation. Please share your most innovative Halloween concept in the feed. And show our brilliant creator some love.
Please share the amazingly cute touch to the scary festival with your loved ones.
What do you think?