Fall is perhaps the best season of the year. It comes right when you're getting tired of the heat. Slipping into comfortable and warm clothes and furry boots is always nice! The warm beverages and comfort food is the best. Plus, fall is the time for the most fun holiday of the year—Halloween! It's supposed to be the day to scare off evil spirits, and it can be really fun.
Children dress up in scary costumes and go from house to house asking for tricks or treats. Everyone puts up scary decorations around their homes to welcome the kids. One thing that can't be left out while speaking of Halloween, or fall, is pumpkins. Carved pumpkins are a staple for every Halloween décor, and the following video shows you an easy way to achieve them!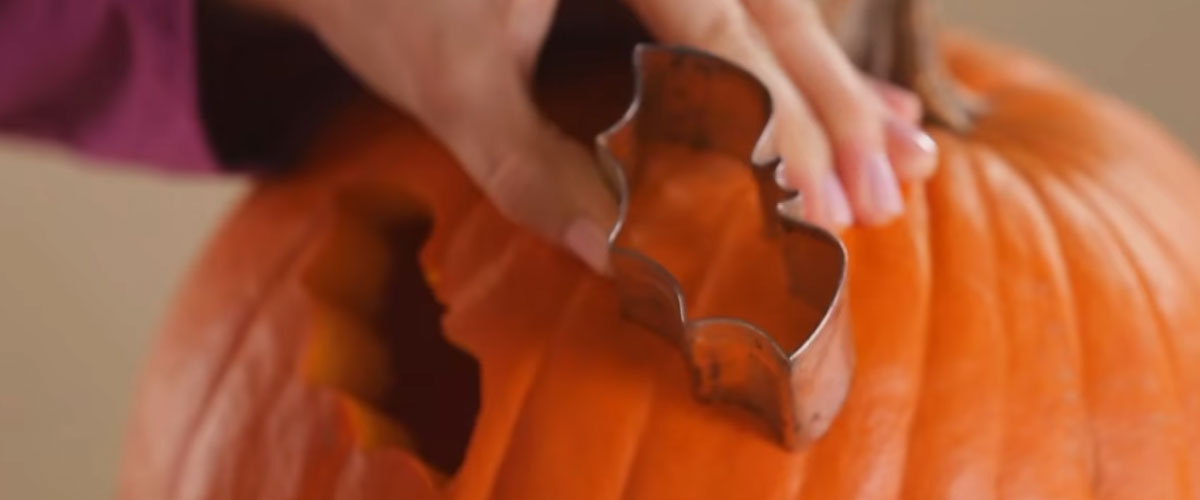 Carving out pumpkins by hand can be a little tiresome. Pumpkin skins are hard to get through! So this video shows a really clever hack. You can just use cookie cutters to cut the skin of the pumpkin. Simply place the cutter on the surface and hit it with a mallet. You should use enough force to pierce through the skin. Once you're satisfied with the look, just put a candle inside and let it glow!
This is a really useful tip, especially since Halloween is right around the corner. Have fun making your own pumpkin! Check out this amazing video below:
SHARE this incredible trick with all your friends!
What do you think?