Whenever we think of goofy we picture kids engaging in all sorts of mischievous playthings. Rarely do we witness adults taking part in such a series of acts and especially older individuals.
The lovely grandmas' in the video below prove age is really just a number and fun has no limitation whatsoever.
In the clip we witness two grandmas' having the time of their life just goofing around in their kitchens. The lovely ladies are swaying their hips as they karaoke to one of the memorable classics by  Solomon Burke. Lipsyncing to the famous song by the legendary artist, "Cry to me."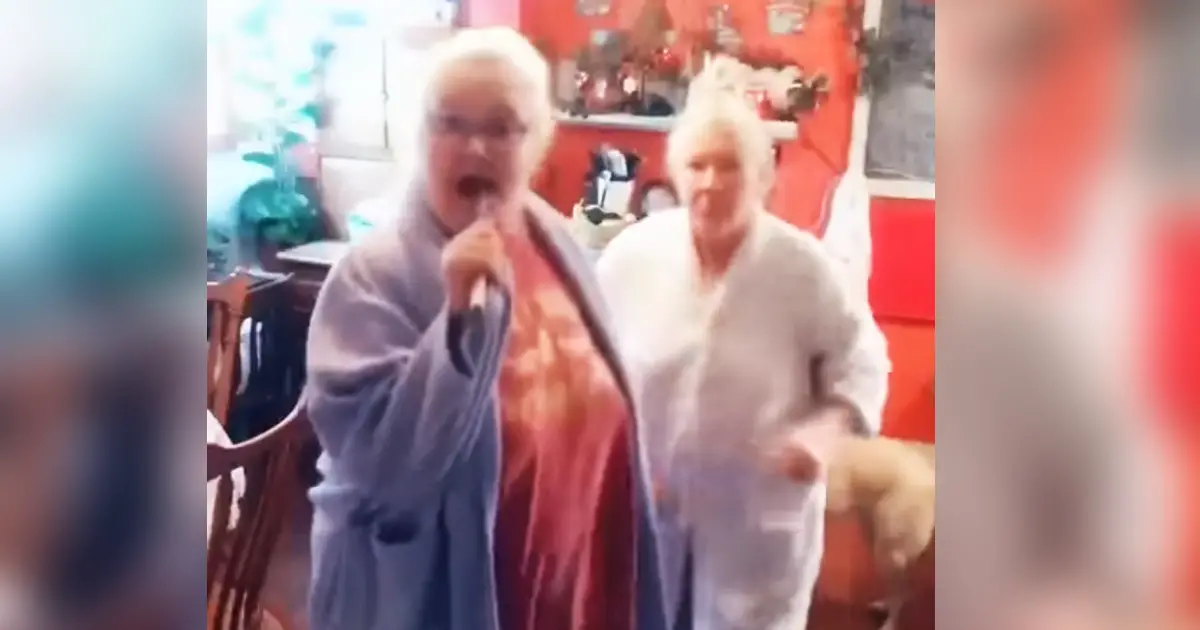 One of the grannies improvises halfway through the clip by holding on a spatula as her mic. Now that's what we call a true performer. The whole footage is so interesting and a pleasure to witness. If you are having a bad day, I think this is just the right video for you.
Please press and enjoy this freestyle performance by the very lovely grandmothers.
Kindly share the story with your loved ones.