Everyone likes to create a magical Christmas for their friends and families. Some keep it private while others share it on the internet, like the Utah family, who has kept a holiday spirit alive for almost eight years with their viewers.
Highland's Orgill family has been keeping a unique tradition, and it is not just ugly sweaters competition. Every Christmas, they release a video of them busting moves to Christmas songs. Though the family decided to take a break last year, the growing family is here to amaze us with their brand new video.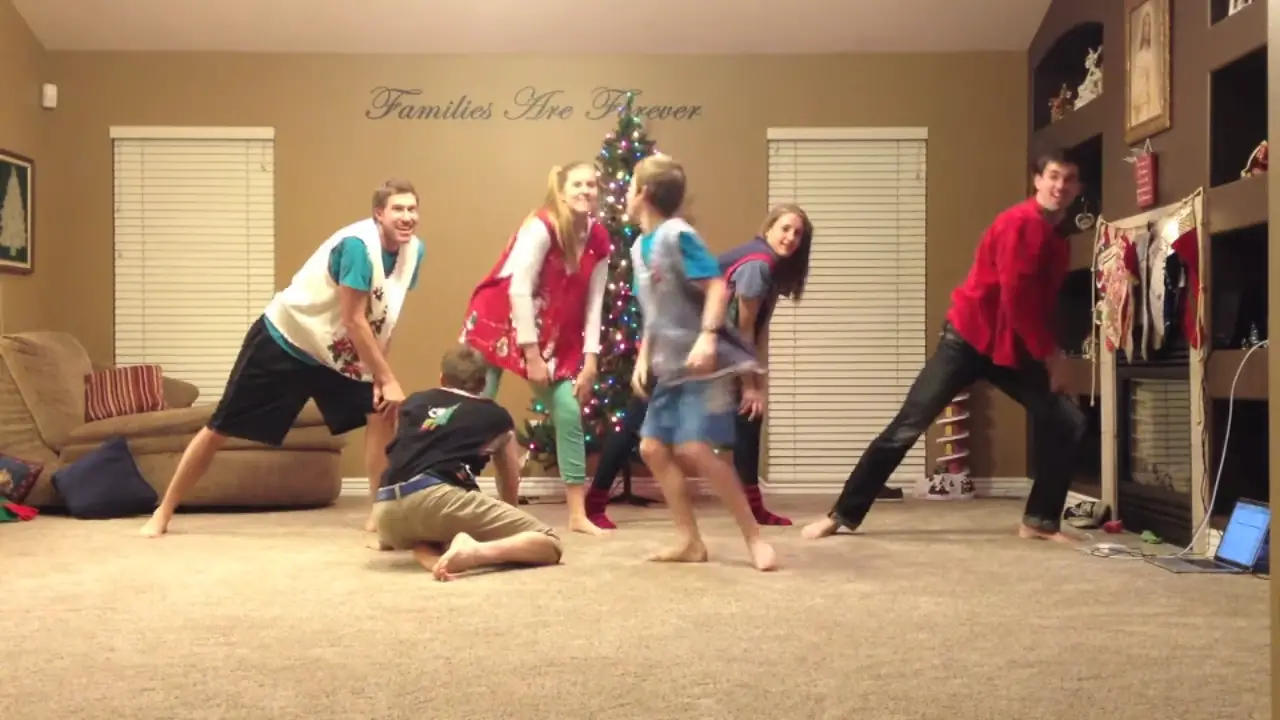 With eight siblings, two parents, five in-laws, and four nieces/nephews, the family is passing the joys of Christmas. Over the years, the family has performed in "Santa Claus is Coming to Town," "Drummer Boy," and "Dance of the Sugar Plum Fairy. On top of that, they never match. They always wear different tops, courtesy of mom's closet.
The talented group is rocking "Underneath the Tree" by Kelly Clarkson. Their videos have millions of views in total. The positive feedback from the fans is always overwhelming for the family. Though there are slight changes in the setting this time, the dance routines nevertheless are entertaining as always.
Did you enjoy watching the family get together? Please share your thoughts and Christmas stories in the feed.
If you like the video, kindly share it with your loved ones.