Sometimes, an act comes along in the Got Talent franchise that's hard to describe because it's not clearly in any one genre. In screenplays, they call those genre-benders and that's exactly what this duo brings to the stage.
Jackson and Carlo call themselves Funkanometry because they dance to the funk but add a little geometry in their moves. At least, that's why I think they do. It's hard to explain but if you watch them move, I think you'll get it. The audience and judges certainly did.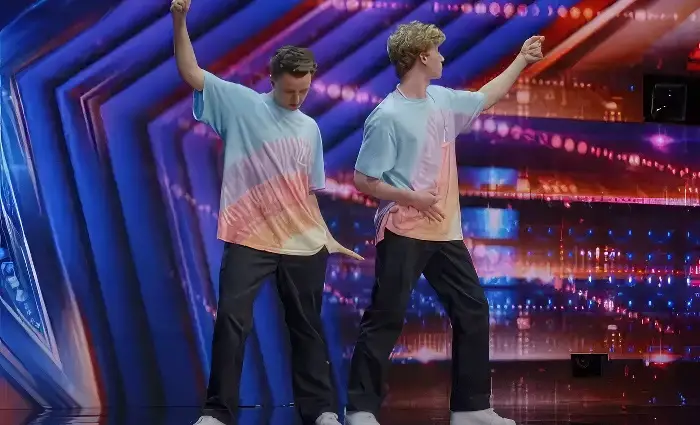 Their act is part comedy, part dance and 100% fun. To the tunes of Earth, Wind and Fire's "September" and Rick James's "Superfreak," they show us something we've really never seen before–the best way to describe it is, well, geometric dancing.
These two incredibly original and talented young men from Vancouver Island, Canada, came to fame on social media platform TikTok, where they have nearly 900,000 followers. I promise you'll understand the name when you watch this video. Watch the full video below and please leave us a Facebook comment to let us know what you thought!
Don't forget to hit the SHARE BUTTON to share this video on Facebook with your friends and family.