French Bulldogs are a popular breed of small domestic dogs that have become increasingly popular in recent years due to their friendly disposition, intelligence, and adaptability to different living environments. They are loyal, calm, and affectionate dogs that can make a great pet for any family. French Bulldogs are generally low maintenance–but every once in a while we meet one who's, shall we say, a little spoiled? Just take a look at this hilarious video below and you'll see what I mean!
This is Frenchie, the French bulldog, and he takes the cake at not being low maintenance. This little guy doesn't want to go to bed, so he starts arguing with his mom. He's just like a little kid, and that can be pretty frustrating when it's bedtime.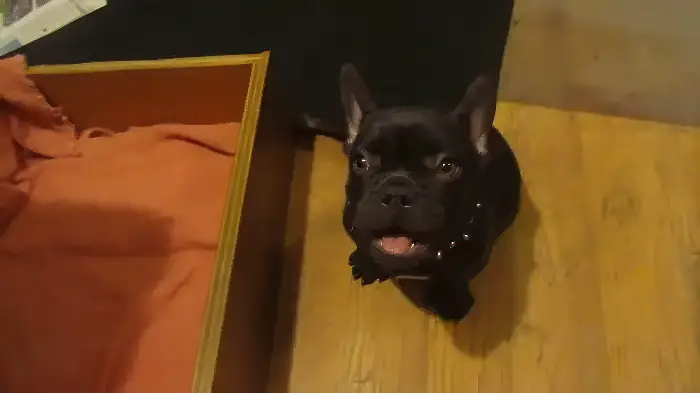 But just like a kid, it's hard to get upset with little Frenchie because he's just so darn cute. You are going to melt when you hear his adorable whimpers. And wait till you see what happen at the end! This cute clip will leave you smiling for sure!
Watch this adorable video below and please leave us a Facebook comment to let us know what you thought!
Don't forget to hit the SHARE BUTTON to share this video on Facebook with your friends and family.