Welcoming a new member of the family is a critical moment in anyone's life. And when it's a sibling, it can be hard for some children. But for Kent, welcoming his baby brother was something he'd been waiting for all his life.
Kent is a very special boy. He has Down Syndrome and has difficulty communicating. However, he is the most adorable and loving little lad. And when he saw his newborn sibling for the first time, you can tell that he is going to love his brother for all his life.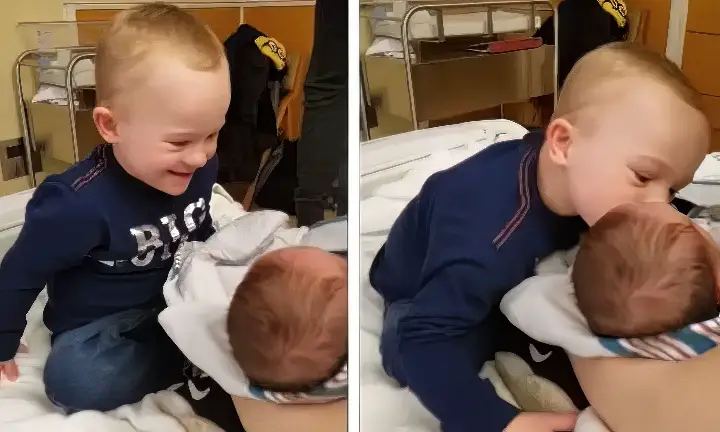 In March 2017, Kent's mom gave birth to his brother Noah. And Kent got to visit his mother and baby brother in the hospital. He even got a toy for his brother to play. And when dad lifted him up and put him beside Noah, Kent's face lights up. Mom then places her newborn baby to Kent's arm, and he has the most precious smile on his face.
WATCH the adorable video of Kent meeting his baby brother Noah for the first time below and please leave us a Facebook comment to let us know what you thought!
Don't forget to hit the SHARE BUTTON to share this video on Facebook with your friends and family.