Over the past six decades, dance and dance music have undergone a remarkable evolution. In the 1960s, dance music was dominated by the Motown sound, characterized by soulful vocals, driving rhythms, and a focus on catchy melodies and danceable beats. It also saw the rise of a new dance phenomenon, the Twist, which became a global sensation and inspired countless other dance crazes.
In the 1970s, disco emerged as a dominant force in dance music, with its pulsing beats, soaring vocals, and high-energy rhythms. In the 1980s, electronic dance music (EDM) began to take shape, with the emergence of genres such as house and techno. These styles were characterized by repetitive beats, synthesized sounds, and a focus on the dance floor experience. This era also saw the rise of breakdancing and other forms of hip hop dance, which became popular with urban youth culture.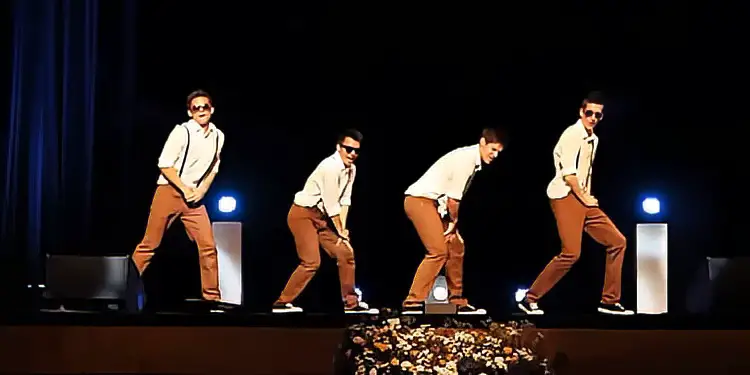 In the 1990s and 2000s, dance music continued to evolve and diversify, with the rise of subgenres such as trance, drum and bass, and dubstep. Hip hop continued to rise in popularity.
And into this tremendous mix of music steps four high school boys who call themselves Teen Titan Crew, who have put together a routine that crosses many decades and genres. From the lone bass notes of "Stand By Me" to the high energy of Michael Jackson's "Beat It" to Beyonce's "Single Ladies," they show us a fun cross section of it all. This is one of those performances that will make you happy from within. Watch the full video below and please leave us a Facebook comment to let us know what you thought!
Don't forget to hit the SHARE BUTTON to share this video on Facebook with your friends and family.