There are lots of rivalries in the world, especially between neighboring countries. After all, you don't have to be a patriot to defend your nation–sometimes all you have to be is a sports fan.  When your team is facing off against a team from another country, national pride usually comes into play.
But sometimes we see something that makes us realize just how connected we all are. Wait until see what happens in this hockey game, it will give you chills!
Yes, we love our country in the USA, but the video below is proof that other nations respect us as well. During a Toronto hockey game, an accident caused the sound to cut out during USA's national anthem, "The Star Spangled Banner."  But watch how the Canadian crowd comes to the rescue and honors its American neighbors to the south in a spectacular way.
This is such a heartwarming video, you won't be able to stop smiling!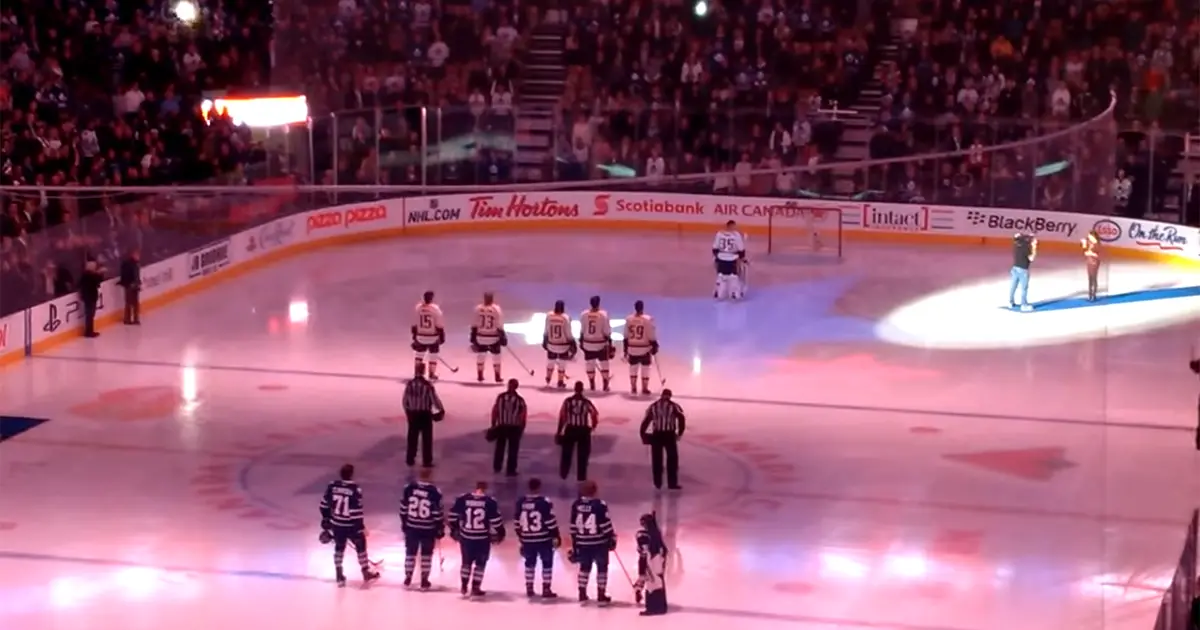 Watch this amazing camaraderie below and let us know your thoughts about it in the comments!  Thank you Canada!

Please SHARE this beautiful moment with your friends and families!