Brides are usually the center of attention at every wedding, especially with their most awaited walk down the aisle. But in this wedding ceremony, as the bride was about to make her grand entrance, a particular flower girl stole the spotlight in the funniest way ever. All eyes went to this little girl as she takes her first few steps– all dressed up looking cute and lovely with her flower crown and a basket full of petals in hand. But as she began to walk down the aisle, she decided that she won't be one of those boring conventional flower girls you get to see all the time.
The wedding guests who were expecting a fanciful entrance from this little flower girl with the name Teagan, turned into a hilarious show as she began to shout for the groom's name over and over again. The guests just couldn't hold back their laughter as Teagan stood in the middle of the path, yelling "AJ" for whatever reason. With this funny little incident, one of the guests decided to record the amusing scene and posted it online.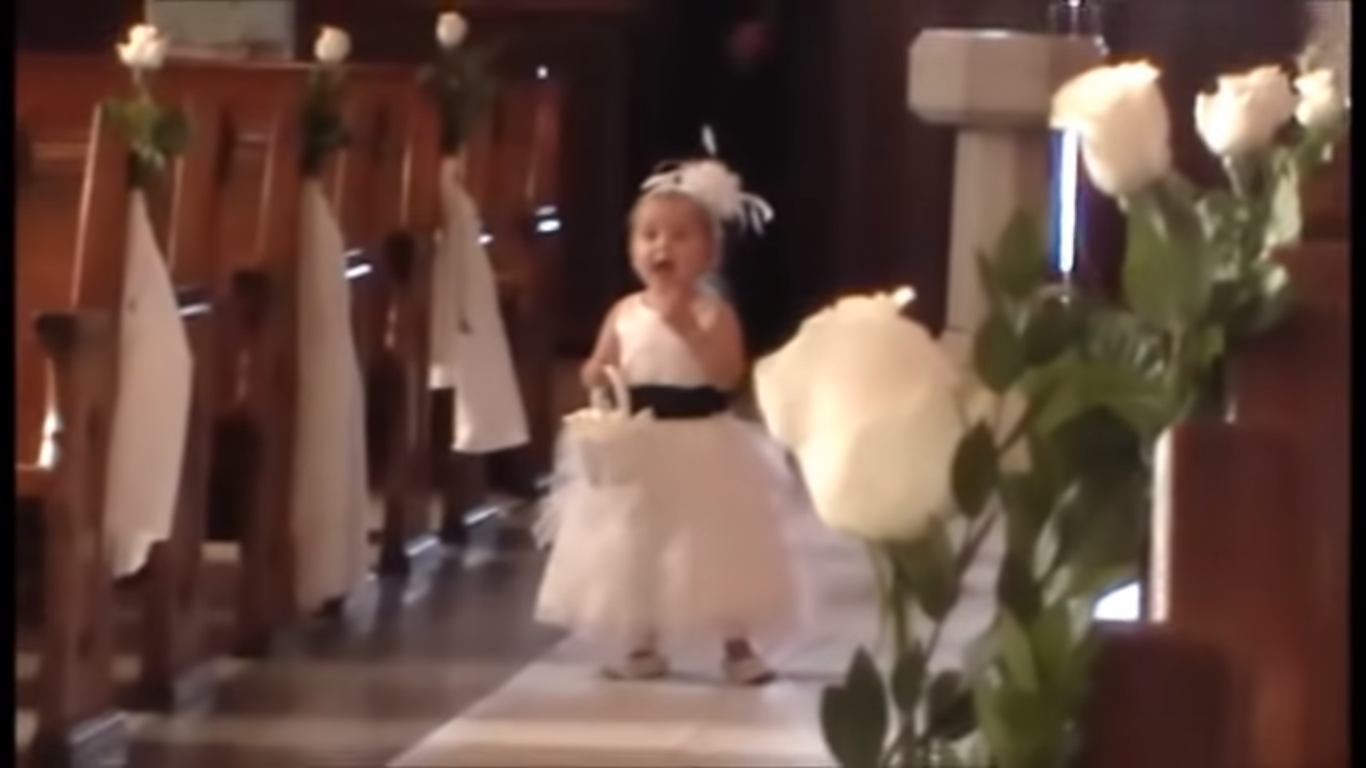 At such formal events like this, children don't usually like to follow what is instructed to them and will definitely have it their own way. Sometimes when worse comes to worst, they either cry and refuse to do as they're told or on a more positive note, they do it by simply being their usual selves, adorable and a bit playful. Aside from the occasional yelling, though Teagan would rather keep the petals inside her basket, she did throw bits of flowers on her way to the front. By the very least she finished her walk and everything was in place– no harm was done just a little entertainment to brighten up everyone's day.
Watch the video down below and see how Teagan made her "shouting/walk to remember".
Please share this adorable story with your family and friends!