The festive season is a fun time for any kid. The food, lights, and not to mention the traditional tree, make Christmas a magical time. However, to some talented kids, it's a time to showcase their skills to the world.
Just look at Katarina Delcamp. She is an excellent figure skater who gives the most impressive performance in ice. But the biggest shocker is that— she is only 5! You only have to take one look to see how amazing this child prodigy is. In the video, Katarina is performing at the 2009 Houston Galleria Christmas Show.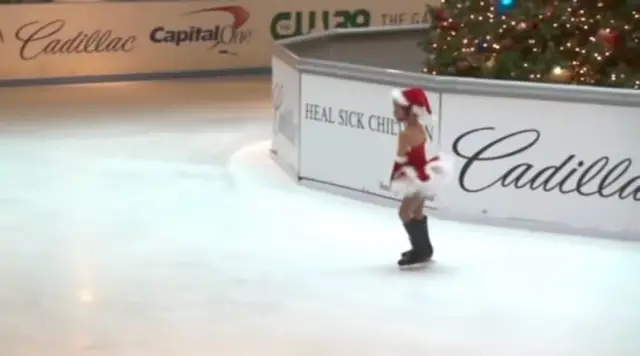 Furthermore, the child sensation is dressed in a Santa figure skating outfit complete with the red hat. And it's fitting, as she performs to Mariah Carey's Christmas anthem "All I Want for Christmas Is You." Not only does she manage to skate beautifully, she even does stunts and spins in the ice. No wonder she went on to join the US Figure Skating Team USA in 2017. She deserves all the success in the world!
Watch the 5-year-olds performance down below:
Don't you think she's incredible? COMMENT and SHARE!