Do you remember Sara Carson? If not, let me jog your memory. Sara auditioned in American's Got Talent back in 2017 with her canine companion, Hero. The duo performed an outstanding sword fight, and they caused quite the debate between the judges on moving forward. Fortunately for Sara, Simon took the lead and got enough "Yes" to get them on board.
Well, here's that fantastic duo again, but in a different scenario. Sara has been a dog instructor all her life, so it's only natural that she includes them in every facet of her life, including her wedding. Sara belongs to the lucky ones. Her canines are not only her closest friends but a reason for her success and great inspiration behind her passion.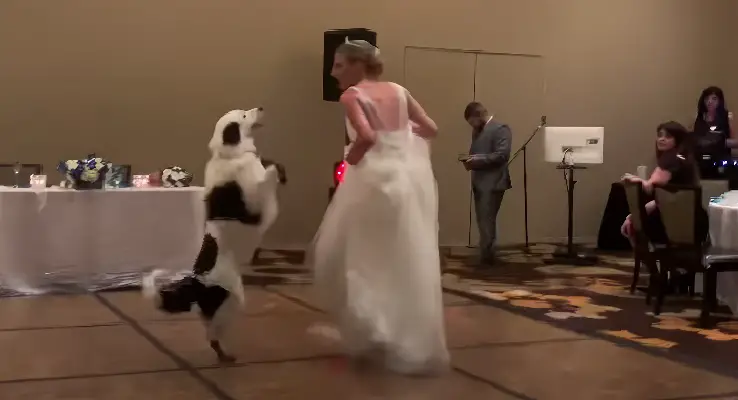 So, when the bride began planning her wedding, she obviously had a huge role for Hero. Sara's fellow dog trainer and now husband John Devine was equally happy to let Hero be Sara's first dance. The duo boogied to the classic title song from the '80s Kevin Bacon movie,  Footloose.
Showcasing all The AGT tricks and more. Sara captioned the unique dance, "Today was a big day! So happy to have Hero by my side through my life's journey. We had a Super Devine night." Watch the full video below and please leave us a Facebook comment to let us know what you thought!
Don't forget to hit the SHARE BUTTON to share this video on Facebook with your friends and family.