Veteran homecoming videos are some of the most heartwarming on the internet. Here's one that's right up there with the best of them.
Justin Dills of the Morgan County Sheriff's Office pulls over this vehicle and they have no idea what they've done. They also have no idea the entire traffic stop is a fake, just a ploy to give time to a soldier who's spent the last four months in Afghanistan time to surprise his son.
After the traffic stop, Dills walks to the driver's side and Dad gets out and approaches the passenger side in full uniform including sunglasses and his hat.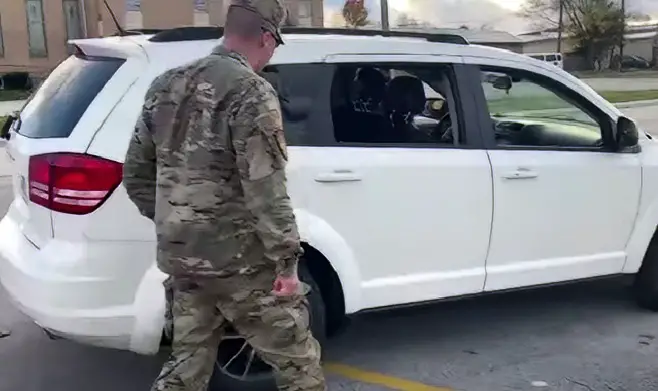 The boy, who's seated in the back seat, at first doesn't even recognize Dad, most likely because of the hat and sunglasses–he just waves at the man in uniform. But when Dad takes off the glasses and says, "Who am I," the boy knows immediately.
What follows is a wonderfully heartwarming reunion where the boy literally climbs through the window into Dad's arms. He's so happy he can't even lift his head–he just cries in Dad's shoulder. This is so heartwarming. Watch the video below and please leave us a Facebook comment to let us know what you thought!
Don't forget to hit the SHARE BUTTON to share this video on Facebook with your friends and family.