People often say that your sibling is your best friend. Most of the times, this statement may not hold true, but in this case, it certainly seems that way. You are going to melt like a puddle to the ground when you see these adorable little twins talk to each other!
These little babies are named Grayson and Griffin. Their parents left them alone a little before bedtime, but what they saw when they returned is beyond heartwarming! These tiny bundles of joys were actively engaging in a deep conversation with each other. We can only guess what kind of meaningful matters they are discussing!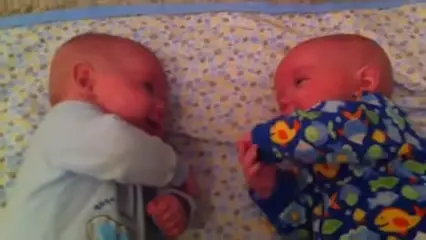 Watch them in the video below! They are adorable, right? Share your thoughts with us in the comments section!
Please SHARE this video with your friends and families!