The changing seasons are a blessing to many, while others need to come to huge misfortunes. Take monsoon; for example, farmers, it's the required irrigation without making many efforts. At the same time, the framer faces enormous consequences due to heavy rains.
However, individuals working under the hours need to put on a brave face and get to their work as there is no point in sulking what you can't control. Needless to say, it's easier said than done. So, there nothing else than to march along regardless of the snow or the scorching sun.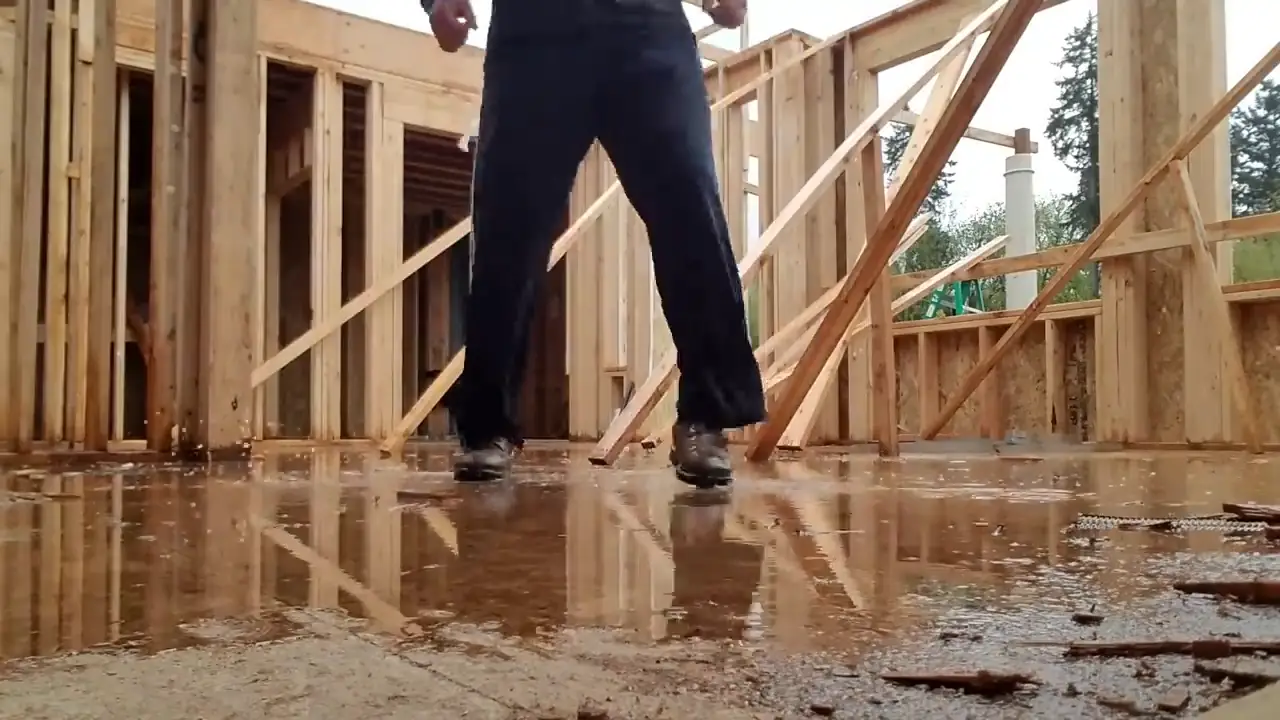 In reality, we don't even like to enjoy our comfy work environments during the gloomy weather and rain everywhere. But not our trusty man with his pieces of equipment. During the unbearable weather condition, the people in the construction business go through a whole ordeal.
The water runs through the new building that is under construction. Furthermore, all the gear used in the process gets wet. Even in such a dreadful moment, the worker's energy is upbeat. He keeps dancing all the way, on the rooms inside, over the puddle of water.
Please shower the lovely man with loads and loads of your love and blessing in the feed. If you enjoy this individual's spirit, share it with your loved ones.