During the pandemic, many people joined in the famous challenges. One of the few ways to keep busy while you are cooped inside the house. Git up challenges, Quarantine challenges, similarly a new one is enjoying the fame. The Dairy off, though many of us have been unbeknownst to this new trend.
These three sisters are gaining quite a fame via this trend. The first video came all the way from a dairy farmer in Maryland Katie Dotterer-Pyle. In 2018, she posted a dance routine in her barn. Soon after her friend, Jessica Peters joined in the born. Thus the dairy dance-off came into existence.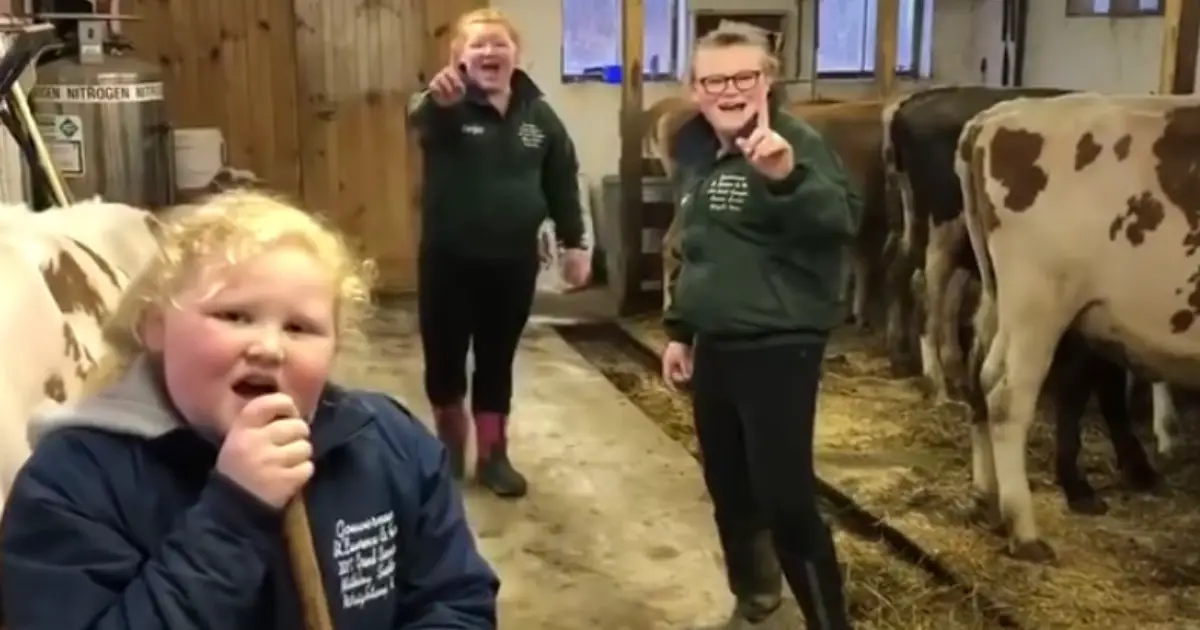 Many followed in the footsteps, while one family, in particular, is going viral. The third-generation dairy farmers from Dekalb are capturing the attention of thousands. The three sisters of Madisyn, Bailey, Peyton Wright decided to get in the action. Farming is not an easy job and these girls really need to blow off their steam.
Please press play and enjoy this lovely farm interaction.
Kindly share this clip with your loved one. And Don't Stop Believing.