Everyone knows Simon Cowell runs the show at Britain's Got Talent. His caustic wit and acid tongue often fluster contestants so much they can barely perform. But Simon may have met his match this time.
At first, it's evident that Immi Davis is only nine years old. She's a bit shy and reserved.  But she warms up quickly and even gives Simon a bit of cheek as she answers his questions.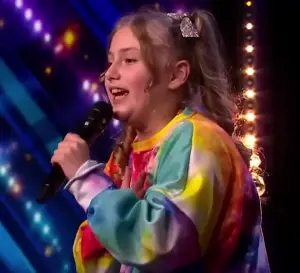 The real show starts, however, when Immi begins to sing. Watch how this young girl wows the judges and the audience, and gets the highest praises even from Mr. Cowell.
Please SHARE this to all your friends and give us your reactions in the comments!