We all know that old saying, "never judge a person by the way they look." You never know how talented they are or who they are. And here's an example of that playing out in a high-school talent show.
This performance is the perfect example of it. People often tend to judge other people based on their looks but that's not always the right thing to do. This video really impressed me in every way possible and we are sure it will impress you as well. This boy, Joel, proved to everyone that a person can look and act funny but still have the skills that not everyone can have.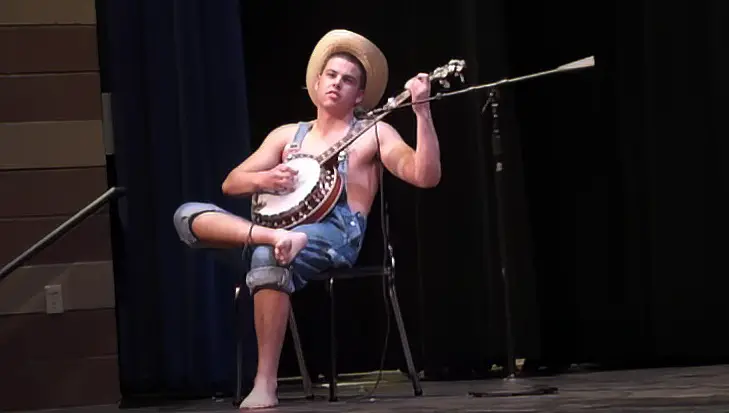 The first song that he does is called "Cripple Creek" and the second one is "Foggy Mountain Breakdown". To tell the truth, I'm pretty sure this was a spoof–everyone in the audience knows Joel and so they know whether he really is a hillbilly, like he says.
But I'm also pretty sure they didn't quite understand the level of his talent, and that's what's really nice here. It' also nice that he ended up winning first place in the talent show: clearly everyone recognized how good he is! This is simply amazing. Watch the full video below and please leave us a Facebook comment to let us know what you thought!

Don't forget to hit the SHARE BUTTON to share this video on Facebook with your friends and family.