Joshua Edwards understands the agony of losing a pet and the delightful reunion of having them back. The story begins nine years ago when Edward's adopted a Rottweiler and named him Duke. For years, they both got a chance to share unique experiences and learn a lot about each other.
Sadly, for Joshua, that was going to be it. When Duke was around a year old, he disappeared from Edward's yard. The owner didn't give up his hope for a long time and searched everywhere possible. But to no avail, slowly, Edward stopped searching for Duke and believed he was stolen.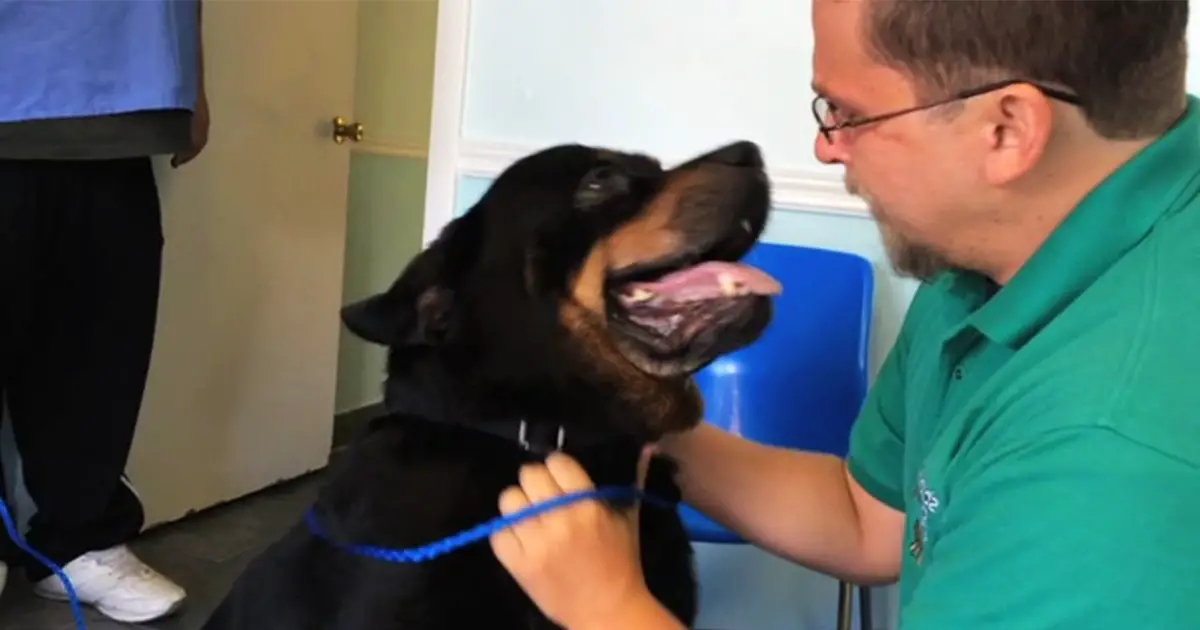 That was until he got a surprising call from a pet microchip company. From the other end came the person calling, who shared they have found his dog. Initially, he was confused, but it was non-other than Duke. A woman found the lost pup roving on the streets. So, she took him to the nearby animal hospital. The staff from the care center scanned the microchip and got Joshua's address. Nervous, excited, Edwards waits for his long-lost friend. Once Duke comes out, the canine instantly recognizes his owner and begins showering him with kisses.
Grab some tissue before you hit play cause the video will get you in tears.
Kindly share this reunion with your loved ones as well.