Who says Senior Center is a boring place, especially when they have such a talent and a fun crowd to entertain? Here's a video that might just change your mind about what goes on at the Senior Home.
This trio of 70+ men from the Leisure World Senior Center walks onstage to the iconic background music from the movie 2001: A Space Odyssey, feigning pains and stiff joints. Yes, their clothes are a little strange, but we don't think much of it as they limp out.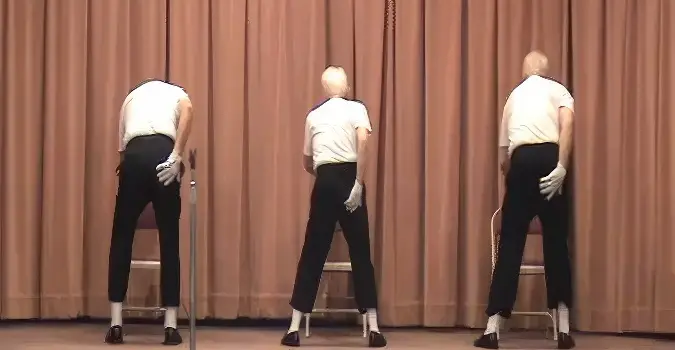 But when the music switches Michael Jackson's hit single "Billie Jean," the men explode into action. The song was released in 1983 and it was an instant hit, topping the music charts worldwide and becoming one of the most recognizable songs of the 1980s. The song has received numerous awards and recognitions, including a Grammy Award for Record of the Year.
And boy did these seniors have fun with it! Their shiny gloves and signature hat make them look like pop stars. But their version of the moonwalk really nails the performance. Watch the full video below and please leave us a Facebook comment to let us know what you thought!
Don't forget to hit the SHARE BUTTON to share this video on Facebook with your friends and family.