The video below features an audition by the Mzansi Youth Choir on the TV show America's Got Talent. The group sings a song by former AGT contestant Jane Marczewski, who went by the nickname "Nightbirde." Jane had cancer and passed away during a previous AGT season, which had a profound affect on the judges.
The Mzansi Youth Choir is a group of young people from Soweto, a township in Johannesburg. They were formed in 2003 and have since gained international recognition for their performances. The Choir has performed for many high-profile events, including the 2010 FIFA World Cup and the 2013 Nelson Mandela Memorial Service.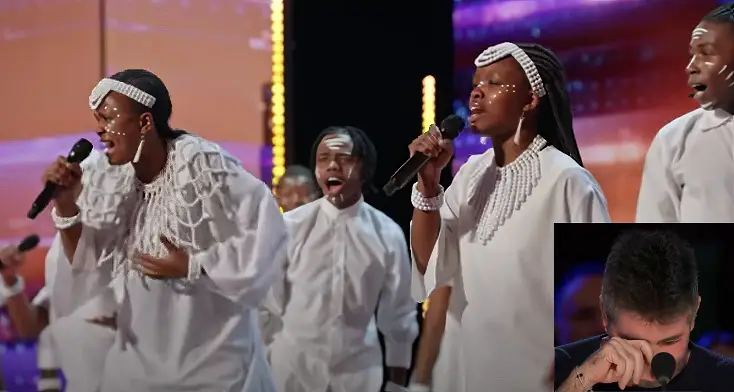 Jane Marczewski's song "It's Okay" is a powerful and inspiring message about hope and resilience in the face of adversity. Her performance on AGT touched the hearts of millions of people around the world, and her legacy lives on through the Mzansi Youth Choir's rendition of her song. The Choir's performance is a testament to the power of music to bring people together and inspire hope and healing.
The Choir's performance on AGT is a shining example of the transformative power of music. Their performance was so moving that it brought Simon Cowell to tears and they were awarded the first ever "audience-inspired" Golden Buzzer. Their performance is a reminder that even in the darkest of times, there is always hope and beauty to be found. Watch the video below and please leave us a Facebook comment to let us know what you thought!
Don't forget to hit the SHARE BUTTON to share this video on Facebook with your friends and family.