When a person follows their passion, it remains in their hearts for several years. And, nothing is better than reminiscing the old memories.
Alice Barker is one such woman who danced as a passion and chose it as a career during the 1930s. We must admit, this woman was extremely beautiful and a very graceful dancer. Her career lasted a few years and it made a great impact on her life.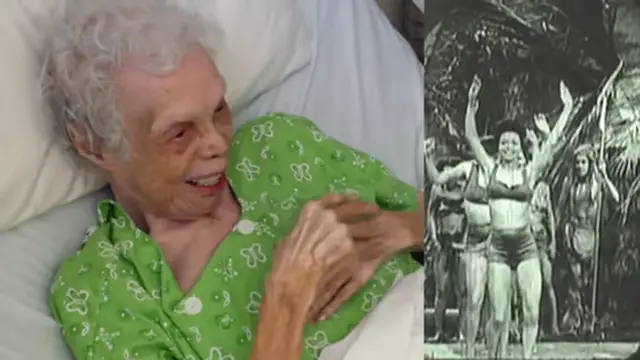 Sadly, with age, she could not really remember what she did in the past. Despite dance being her passion, Alice had forgotten about everything. When this 102-year-old was shown a video of herself performing from years ago she seems impressed and happy with herself.
This video will melt your heart. Watch the full video below!
Please SHARE with your friends and family!