As we get older, we neglect our beauty. It's not that we don't care about looking good; it's just that we start devoting our time and energy to others before we have any left for ourselves.
Knowing this, One of Brooke Johns' hobbies is braiding the hair of elderly patients who are lonely while in the hospital. She is an emergency room nurse in the United States.
When Johns, 40, isn't working as a nurse at Southern Hills Hospital in Las Vegas, she spends her free time braiding women's hair around the hospital to show her love and compassion.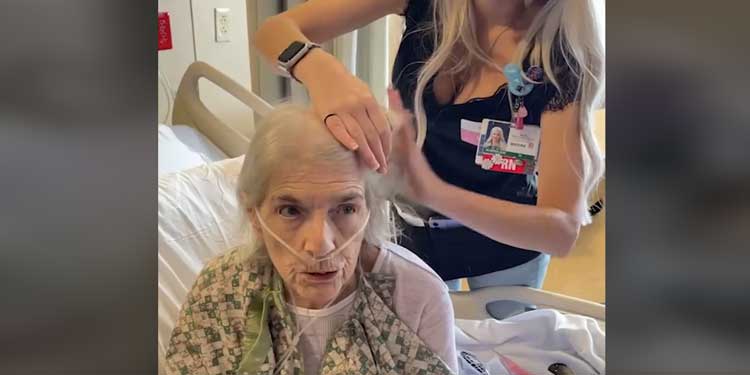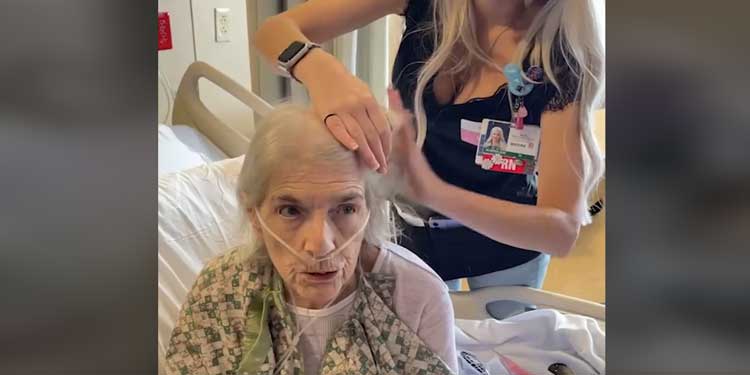 In an ABC News video, Johns can be seen braiding hair for patients all over the hospital. The 1.23-minute clip begins with a nurse telling a patient that her hair was braided and will no longer be in her face during her visit to the hospital. "Oh my gosh! Thank you.", the patient exclaims as she strokes her braids.
Mary Johns, a mother of three, wants to be a role model for her kids. "Service is a crucial component. When my children see me serving, they are more likely to follow suit," she said. "I have three children, and I encourage them to do the same." Watch her heartwarming act here:
Please don't forget to SHARE it with your friends and family.