Halloween is a fun time to dress up and become something completely different. No wonder some people go all out for it! However, the costume is only half the part. I believe that you need to get your act perfect as well since it is what sells the look! Well, this person took a festive competition very seriously. But it isn't him that wins the crowd; it's his mini elephant!
If you couldn't make a guess so far, it's the man's furry friend who is in an elephant costume. Moreover, they are part of the Strut, Wag, and Rock Halloween Costume Contest for pets. It's an annual competition held in Tampa Bay, Florida, where all of the proceeds go to Vets4Pets Charitable Clinic for the medical care of animals in need. And Tammy, the fluffy white pooch, is sure to win this time!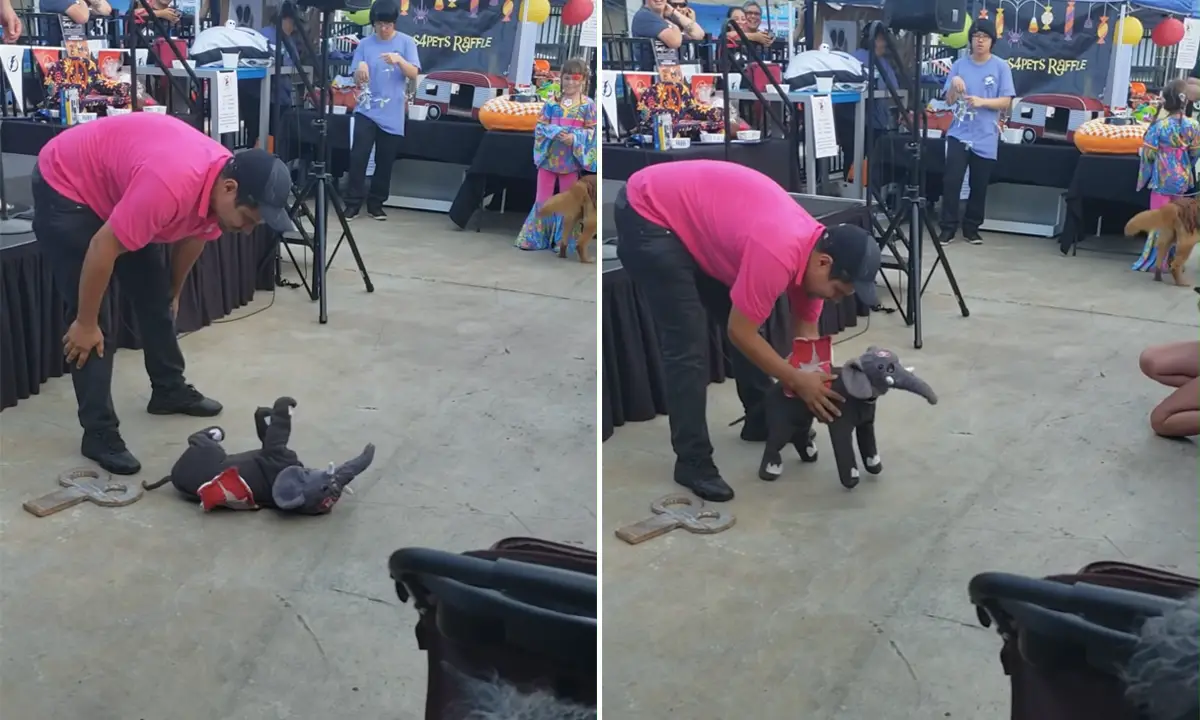 Running around and barking, the dog isn't just in a mini elephant costume. He is, in fact, a wind-up elephant! And the act he has with his owner is remarkable! Moreover, the puppy only moves around when he is wound up. But just like a real mechanical toy, he stops and falls to the ground after the winding is over. And the owner has to pick him up and wind him up all over again! Although this looks adorable, I'm sure this kind of routine takes hours of practice.
Watch the video below:
And please COMMENT and SHARE!