Ed Sheeran is well known for his own many hits but over the years has done some notable covers. Here's another he did in a recent performance for the BBC Radio Room: Elton John's "Sacrifice," from his 1989 album Sleeping with the Past.
The songs lyrics (by longtime Elton John songwriting partner Bernie Taupin) describe the difficulty of achieving and staying in a faithful and devoted marriage (although some have alternative interpretations and Bernie has never said one way or another). It was a hit for Elton in Britain, France and the U.S., ultimately reaching #1 in the U.K. and France.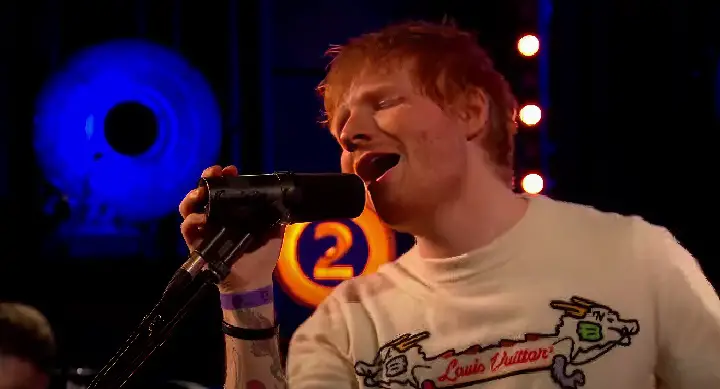 Sheeran's cover was recorded in BBC – Radio's Piano Room, which has seen its share of great performances over the years and even has its own YouTube channel. This performance was spring of 2022 and Ed absolutely owns this–a few commenters say it's better than the original!
This is Ed Sheeran at his best. Watch the full video below and please leave us a Facebook comment to let us know what you thought about how Ed's version compared to Elton's.
Don't forget to hit the SHARE BUTTON to share this video on Facebook with your friends and family.