Back in the late 60s, a show was broadcasted by the name of The Carol Burnett Show. The American comedy show (it was more than just comedy) aired skits, parodies by the eponymous Carol Burnett and her comedy troupe. 
Have you heard or watched the classic movie "Gone with the Wind" from the 30s? 
Well, if you haven't you should definitely check it out. The Carol Burnett show was best known for its movie parodies. For instance: "Went with the Wind" and "From Here to Maternity. The team transformed their spontaneity and energy into masterpieces.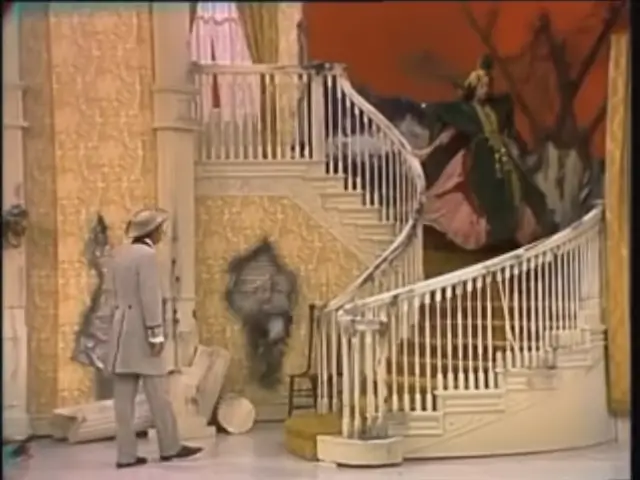 The skit of the movie is still considered a huge success in the showbiz world. The ideas of parodies were relatively new but the fans enjoyed it more than ever. Even best remembered for Burnetts overly exaggerated gown, which she wears towards the very end. As she enters the stage, the audience burst out in laughter.
The actors, however, maintain their composure and go on with the lines. After its first few seasons, the viewers enjoyed the acts. The show gained quite popularity. And to this day, people still mention the name. The genius created timeless outstanding work. Please press play and enjoy the bit. Do share your favorite episode or cast from the program. 
If you enjoy the clip, kindly share it with your loved ones.
What do you think?