It is emotional to witness any funeral in procession. It instantly makes you wonder about the impact they had on their loved ones and community. Their contribution to society, and in some cases to the nation as well.
Although we may have never known them, all we can do is pay respect. Much like this soldier in uniform, who was standing on the side of the road. As the police cars went by, the soldier stood tall and proud, saluting the fallen officer.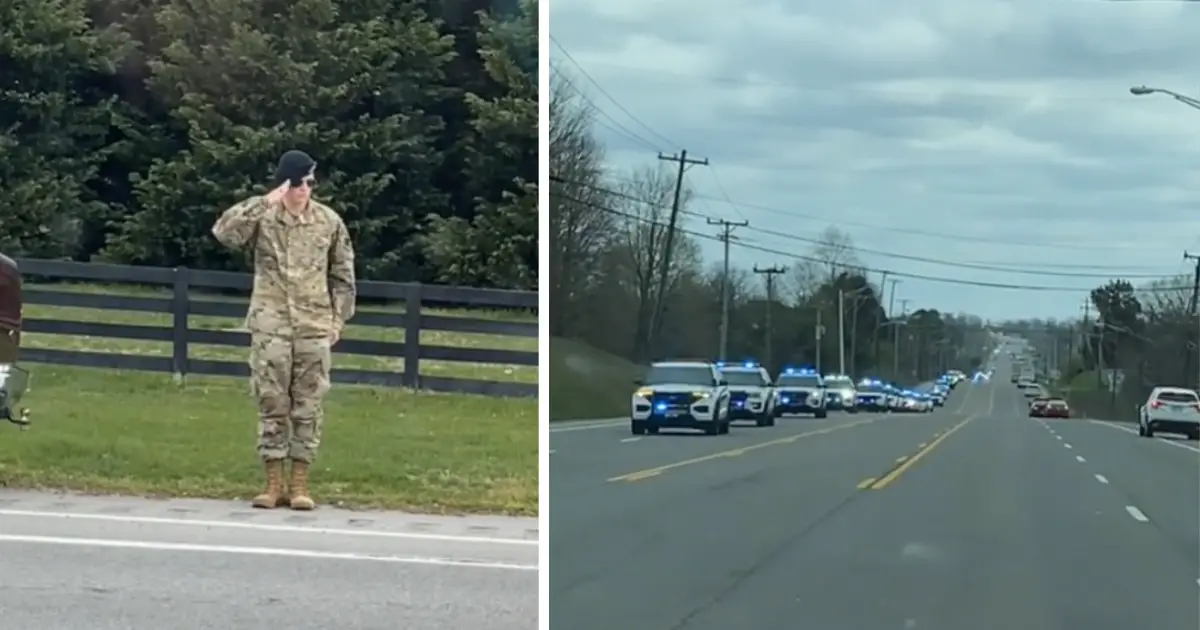 TikTok user, Kristy who goes by the handle "marine_mom_to_faler_99," was on her lunch break. When she saw the service member standing to pay his tribute, it almost brought her to tears.
The video soon went viral, with supportive comments pouring in one after another. One of the commenters mentioned it was a normal thing in the south. When they see a funeral procession, people pull over to pay respect. Watch the full video below and please leave us a Facebook comment to let us know what you thought!
Don't forget to hit the SHARE BUTTON to share this video on Facebook with your friends and family.