Buddy the beagle was lucky because he was adopted into a loving home by a generous family. Beagles are known to make amazing hunting dogs, and were used to sniff down prey during hunting seasons. But this particular beagle had another special talent—he was also a musician at heart! He surprised his new family with a thrilling recital at the piano—just check it out below!
Beagles have a reputation for having a loud voice. It is the structure of their throat that makes this possible. Buddy utilized this feature to create a hilarious masterpiece at the piano. After hitting a new note, he would raise his head into the air and howl! Have you seen any other do something like this? I'm sure Buddy would have been an amazing musician if he was a human!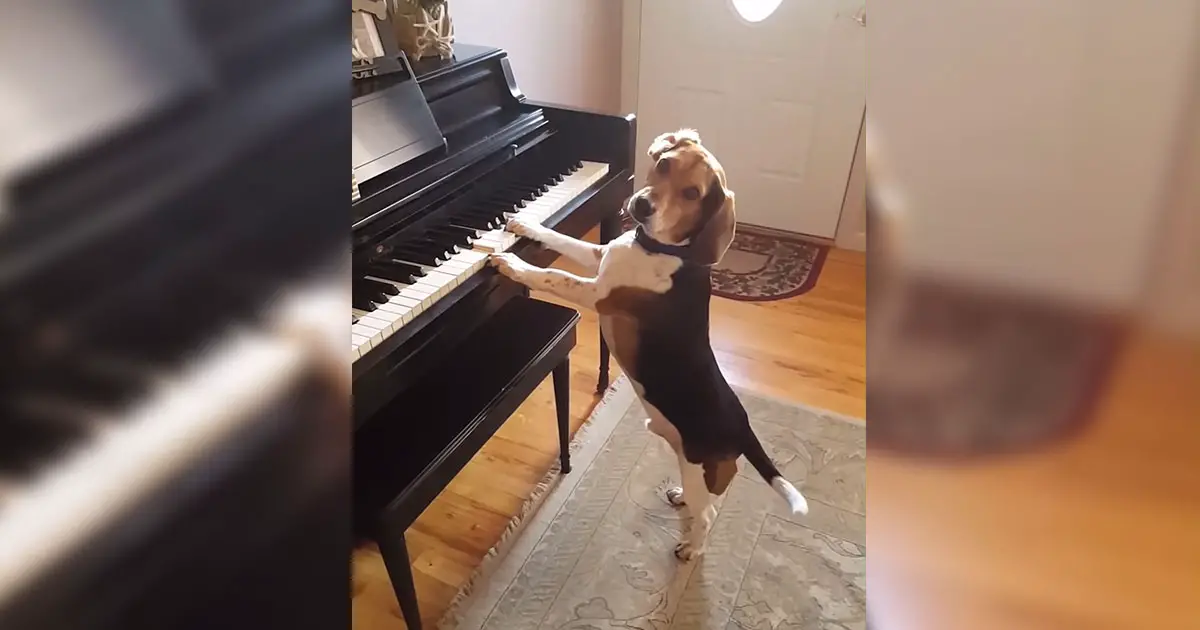 Did this video crack you up? Share with all your loved ones!
SHARE this hilarious video with everyone you know!