Dogs are human's best friends. And they spend their entire life being loyal to their humans. But as they grow old and are incapable of doing things they would typically do, human beings end up abandoning them. Some end up at shelters while some, recklessly on the road. But this woman is helping dogs have a better future by running a retirement center just for dogs.
Sher Polvinale runs House with a Heart Senior Pet Sanctuary in Gaithersburg, Maryland. She has over two-dozen elderly dogs living a great life there.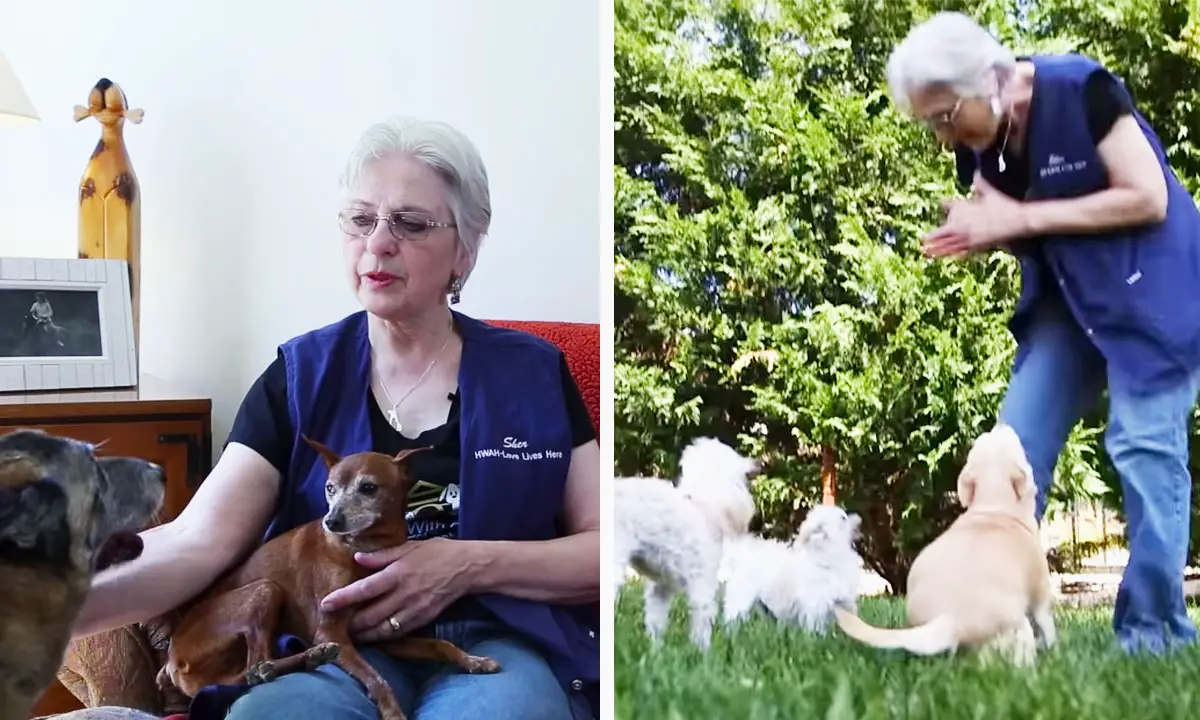 Polvinale's amazing team of volunteers helps her manage the sanctuary where they take full responsibility for the animals. It includes cleaning, feeding, medications, and vet visits. She leaves the house only four times a year. Else, you can see her taking care of the needy dogs all day long.
The dogs are thrilled with the life they live at the sanctuary. Even in their final days, the adorable dogs get to live a golden life. Sher bids them farewell by being by their side till the end and giving them all the support they need and deserve.
WATCH the emotional story of Sher and her retired dogs below.
COMMENT and SHARE if the video inspired you to become a better human.