You've probably noticed that dogs behave around toddlers. Well here's one who not only behaves but becomes putty in this little boy's hands.
In the clip below, a canine friend shows love to the owner's baby. The few-months-old boy pets the husky and within seconds the animal rolls over and licks the young one. He even curls his paws in order to avoid hurting the child.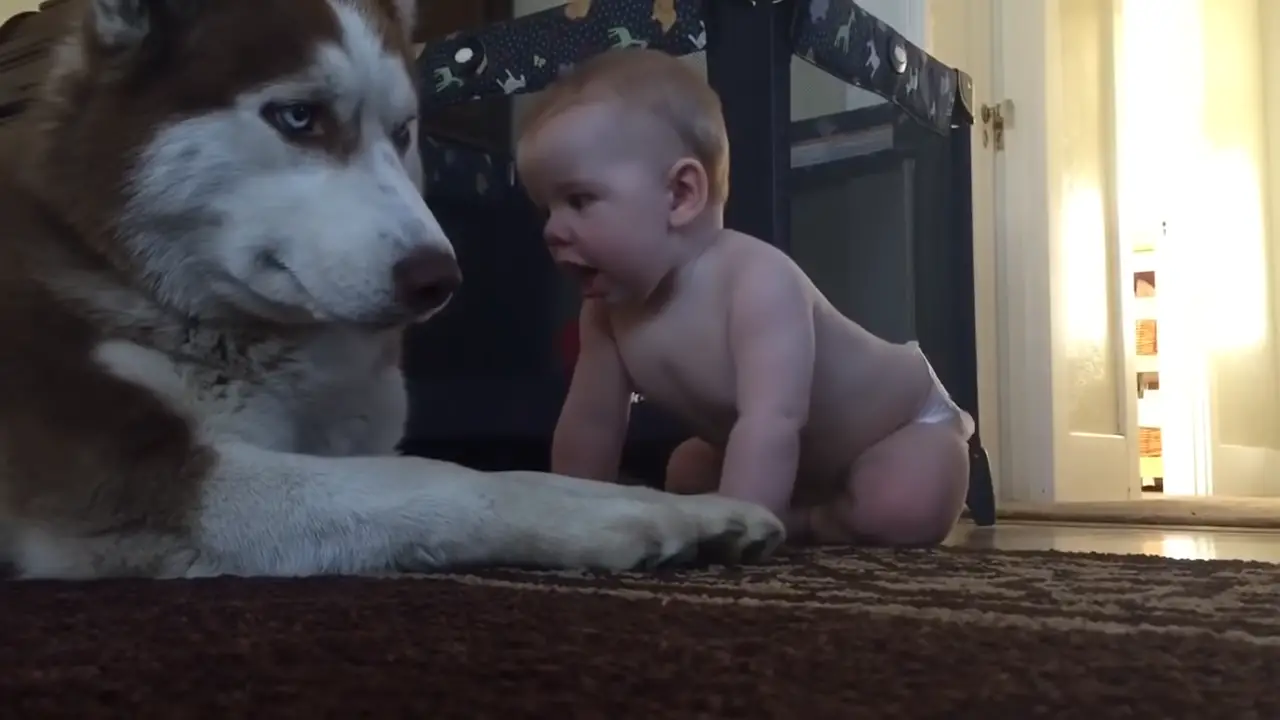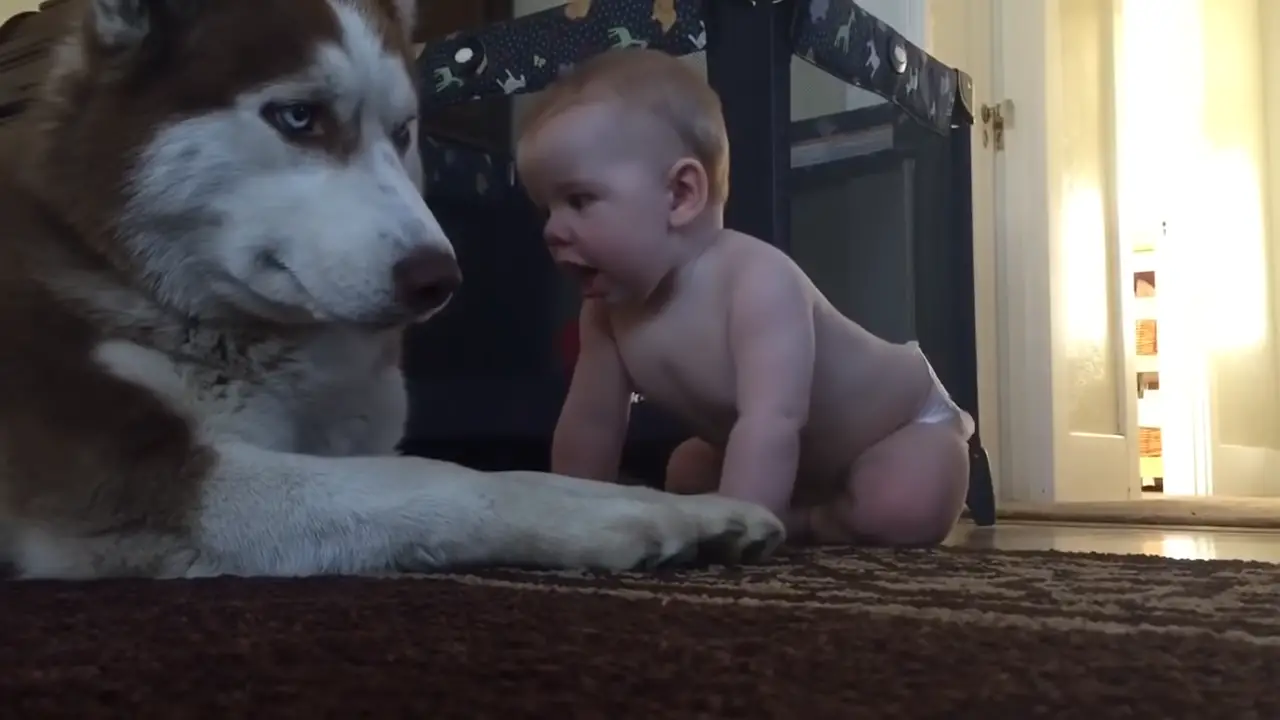 What adds to the fun of this clip is that in the background, there's clearly an adult meeting going on and they are paying no attention whatsoever to the baby and the dog. Obviously they trust this giant husky! I think you're going to like this clip.
Watch the full video below and please leave us a Facebook comment to let us know what you thought!
Please share this adorable footage with your loved ones.