Having a pet, especially a canine means hours and hours of playing ball games. Pups love fetching the balls, playing with tiny round objects, or just hanging on it. The bond is unbreakable, and the joy in their face is priceless.
What we have learned from watching few too many pets clips is some owners spoil their doggies or any other companions more than children. These lucky pooches are pampered with surprises after surprises. Take, YouTuber penguinz0 for instance. The man decided to give his dog the best day of his life. You all know by now it has something to do with balls.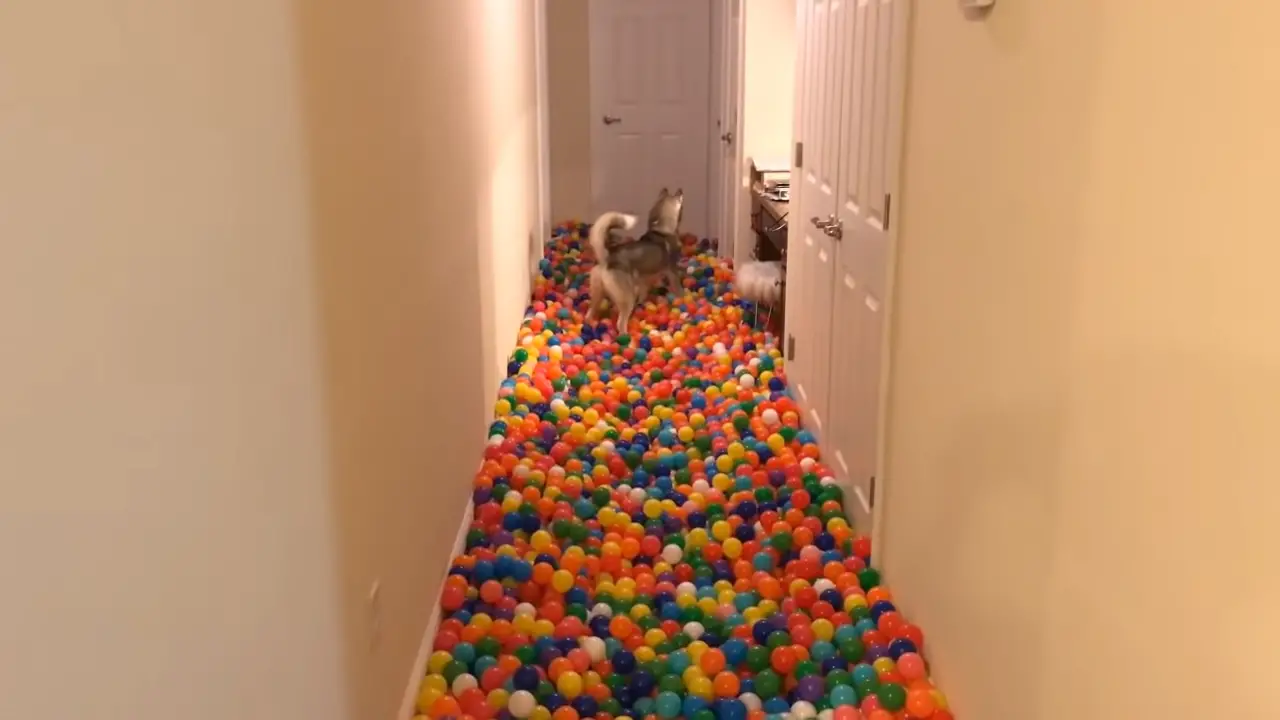 Yes, the window of opportunity couldn't be better. Toys R US was selling paks of 200 balls for just $2. All because the company was going out of business. The youtube bought 5400 balls and designed a colorful ball pit in the hallway for his faithful companion. As soon as the German Shepherd saw the surprise, he jumped and buried himself in the pit. The canine repeated it over and over again to his heart's content.
Please enjoy this cheerful video that will brighten your day.
Kindly share this clip with your loved ones.