There are lots of helpless abandoned dogs in the world. Some of them suffer their whole life out on the streets. They die without knowing what love is, or even feeling the touch of a caring hand. Thankfully, some of them do get a second chance at life.
There are lots of organizations that work for the welfare of these suffering animals. Animal Aid Unlimited is one of them. This establishment is quite popular on the internet for all that it does to help those lonely souls in the streets. Animal Aid Unlimited is an animal sanctuary and hospital that is located in Rajasthan in India. They have rescued and rehabilitated countless number of animals till date.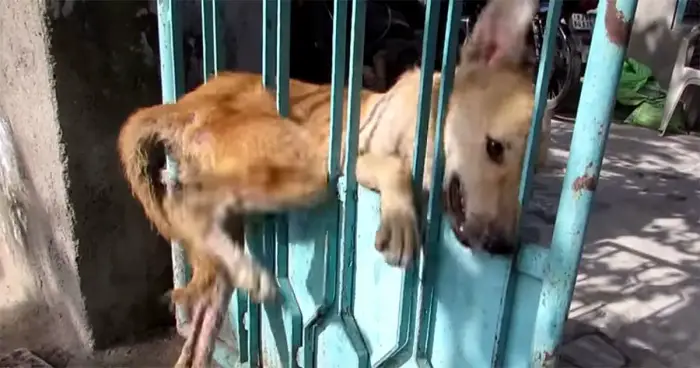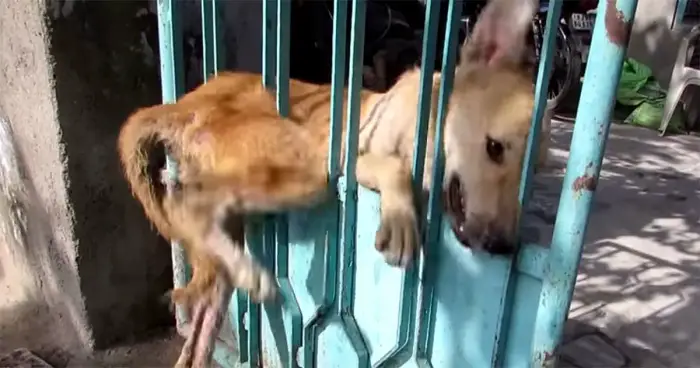 The video below features a powerful rescue that will no doubt move your heart! A street dog got herself stuck between the bars of a gate. Despite trying with all her might, she was unable to get herself free. Neighbors heard her cries, but they didn't get close because they thought she would bite. They decided to call Animal Aid to the rescue.
No one knows how long the dog waited to be freed, but eventually, the rescue team arrived and tried to get her out of peril. The dog's reaction after she was saved is truly beautiful. The pooch is now being treated for mange and will be spayed at the organization itself.
Watch the beautiful rescue video below and please leave us a Facebook comment to let us know what you thought!
Please hit the SHARE BUTTON to share this video with your friends and family.