Meet Kailey, a beautiful German shepherd mix, was just days from being euthanized when a woman intervened and rescued her. A month later, the pooch returned the favor .
Kailey was abused for the first two years of her life but was then rescued and taken to an Atlanta-area animal shelter. They shared a Facebook post pleading for someone to adopt her before she was put to sleep. Suzy Chandler read the post and applied to adopt Kailey, hence saving her from death. A few weeks after adopting her, Suzy noticed that Kailey was acting different, growling and barking a lot.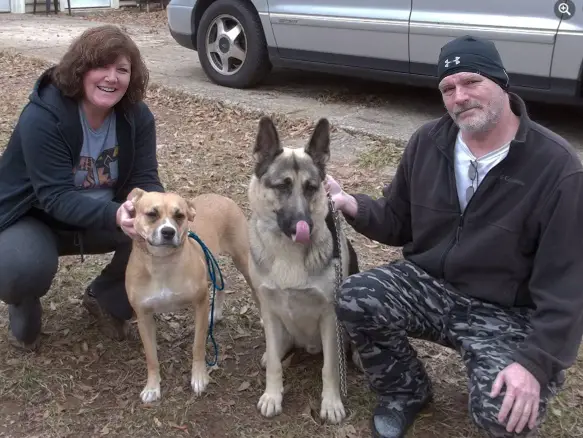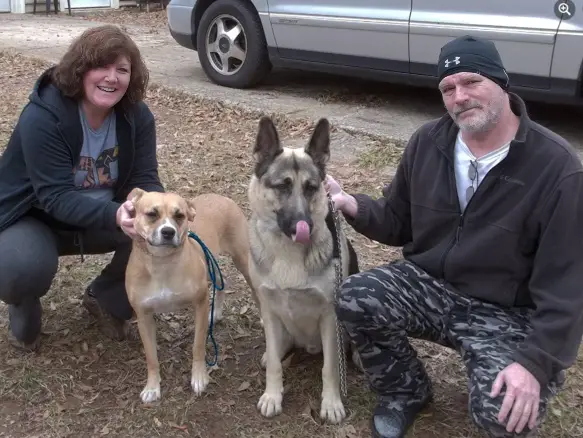 When Suzy followed Kailey to the side of the house, recognized the smell of natural gas and heard a hissing sound coming from the apartment complex next door. She immediately dialed 911 and when the fire department arrived, they confirmed it was a gas leak and got everyone out of the complex. Talk about Kailey returning the favor!
Watch this heartwarming video below and tell us in the comments what you think of Kailey.
Please SHARE this amazing story to your friends and family!