You are going to break down into tears when you see the following video. It is hard to say your final goodbyes to someone you love. And this is true not only for humans but for animals as well. Many people think that our animal friends don't have any emotions, but clips like the one featured below are proof that they have as many feelings as we do.
This viral video shares a heartbreaking moment when a pooch bids farewell to her dad. Mollie was allowed to visit her owner, Ryan Jessen, at Rideout Memorial Hospital in Marysville, California, for a final visit before his demise. I don't want to imagine how hard it must have been for her and the rest of the family.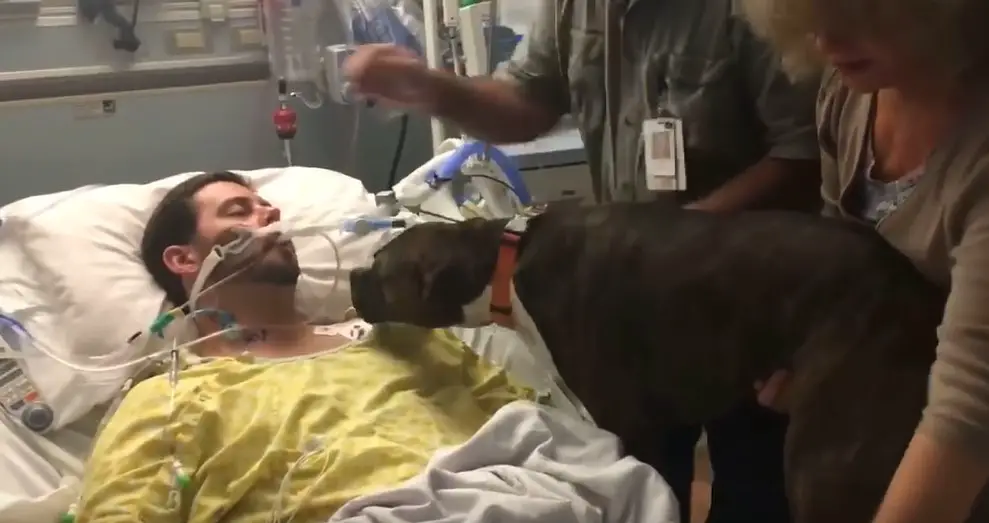 Watch this heartrending video below.


Don't forget to SHARE this with your friends and families!