There are two kinds of dogs; one that loves the snow and the other that has a severe dislike for it. And judging by the looks of it, Lulu, the Yorkshire Terrier, falls on the latter category.
It was a beautiful snowy day in Bayport, New York. And the roads everywhere was covered in snow. It was time for Lulu to go out to do her usual business. And she was one excited dog to go out finally. But then she saw the snow.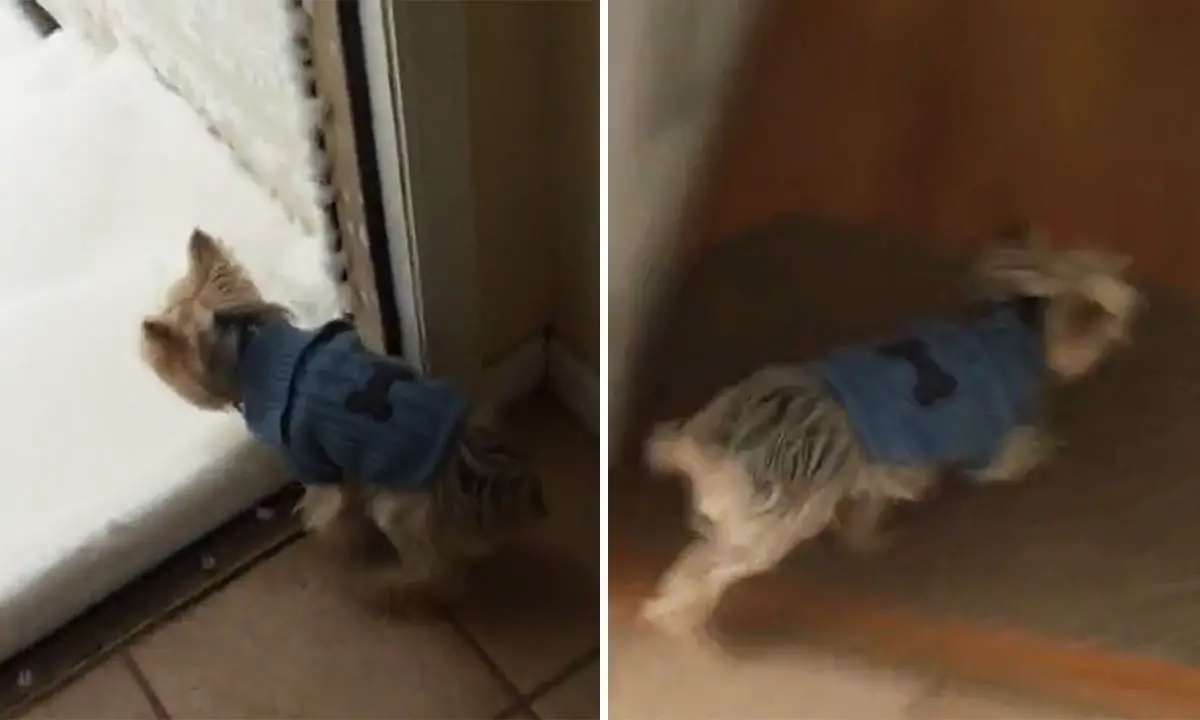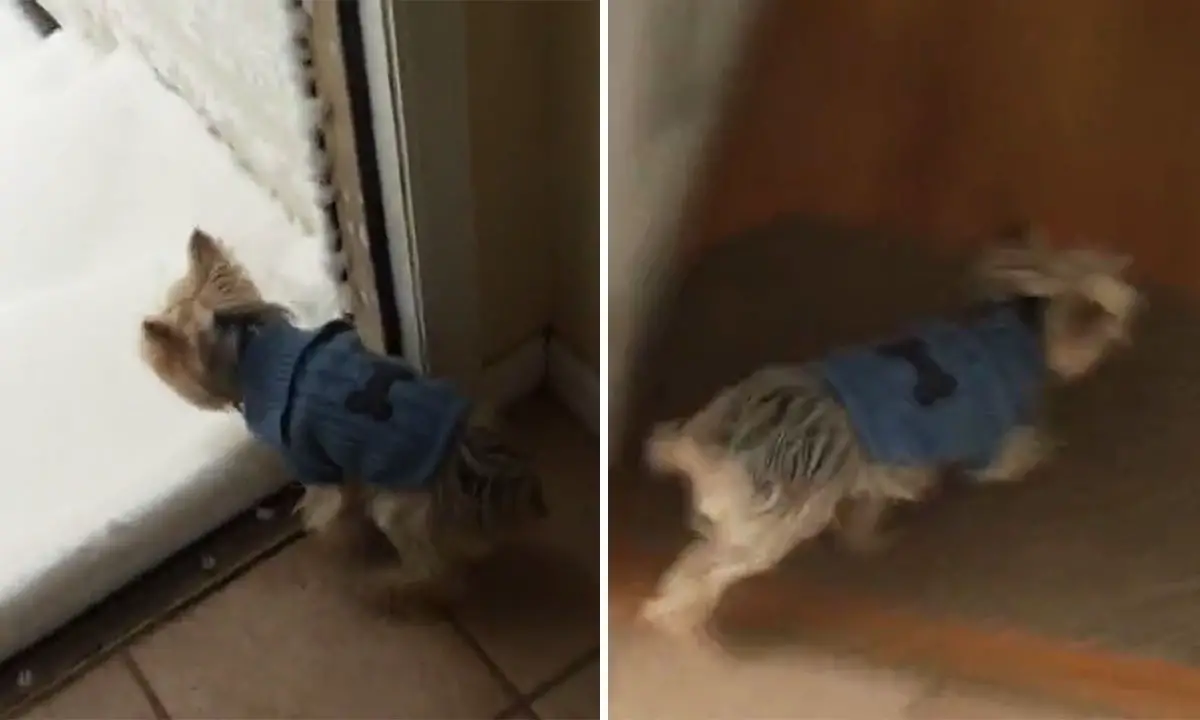 When dad calls her out, she wags her tail in excitement, and she couldn't wait to go out. But as soon as she sees the snow, her enthusiasm drops faster than the New York's temperature.
The moment the door opens, and she sees the floor all white, she is disappointed. She looks at her dad with judgments in her eyes and turns back around and leaves.
WATCH Lulu's hilarious reaction below and please leave us a Facebook comment to let us know what you thought!
Don't forget to hit the SHARE BUTTON to share this video on Facebook with your friends and family.