Dogs are one of the most faithful creatures on earth. They are loyal to you and they expect you to be loyal to them. It's only natural, right? So what happens when they see you get a bit closer to their fellow doggie friend? Just ask the owners of Dinky the Great Dane. I never knew dogs could get THIS jealous, but this beautiful canine has proved me wrong!
When his owner paid more attention to his friend Romeo rather than him, Dinky started throwing hilarious tantrums. In all of the videos of Ron and his Great Danes, it is quite clear to see that Dinky is more bouncy than the polite Romeo. But man does Dinky have a scary bark! I would probably run for the hills if he ever got angry with me!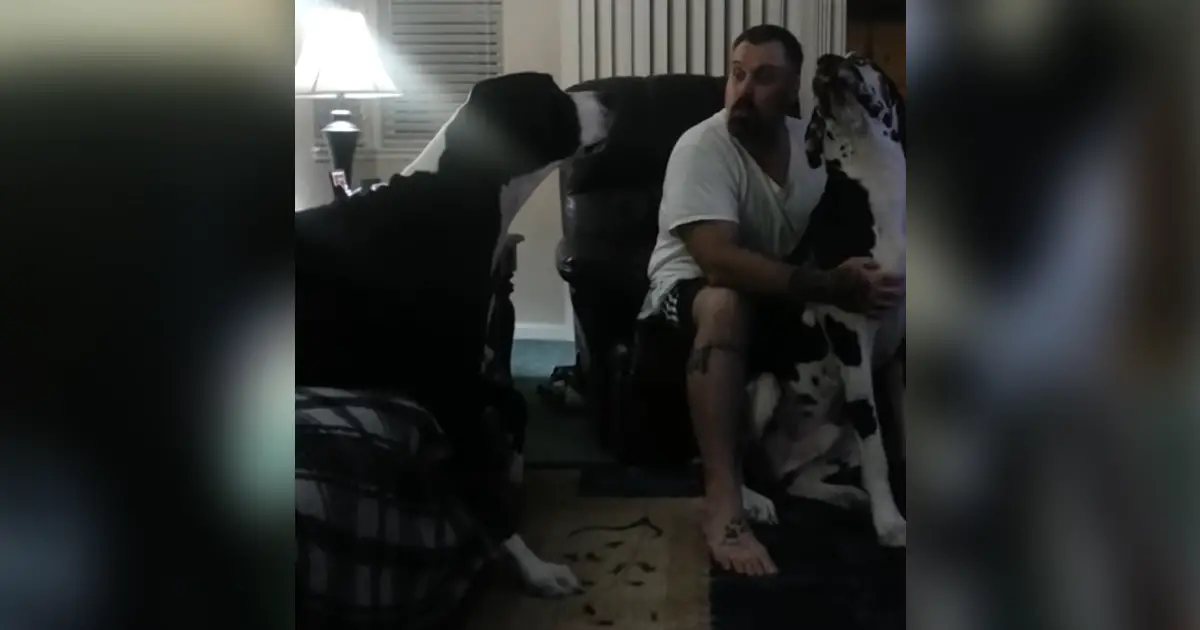 Watch this hysterical video below. Near the end, Dinky throws in some theatrics for special effect and it will surely crack you up! Let us know your thoughts about this in the comments!
Please SHARE this with your families and friends!