The Got Talent shows put a lot of stock in the "Golden Buzzer," an instant ticket forward from one judge. And many viewers put equal stock in judge Simon Cowell, whose tough-but-fair style has helped many contestants who eventually become winners. Here's an unlikely contestant who manages to get the Golden Buzzer from Simon–an incredible feat considering she can't even hear herself sing.
29-year-old Mandy Harvey lost her hearing when she was 18. She's been singing since she was four but left it at 18 when she became deaf. Over the next ten years, she got into it again and secured an audition for America's Got Talent. She removes her shoes so she can feel the beat of the music through the floor.
Mandy performs an original song, "Try," which she says is about herself: "I gave up when I lost my hearing," she said, but then she decided not to give up, but to "try."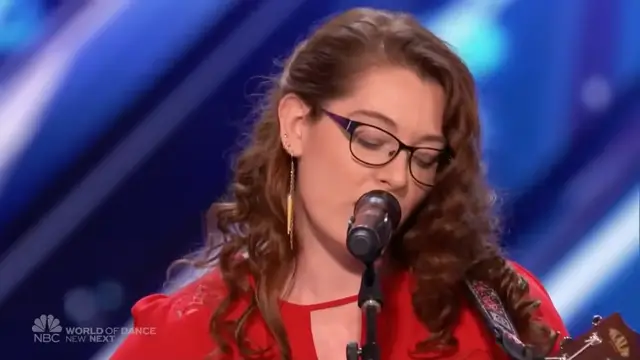 It's an amazing performance by an amazing contestant. She wins over the audience and the judges, brings tears to more than one eye, and gains the coveted Simon Cowell golden buzzer.
She is truly blessed and has the voice of an angel. Watch the full video below!
Please SHARE with your friends and family!