It is not only humans who have habits and weird patterns of behavior. Sometimes, even dogs can have all those qualities in them.
To be fair, every creature on earth is habituated to something. This dog happens to have a very funny and weird habit too. The dog went viral on the internet for this reason and we really cannot stop laughing at this video. In this video, we see a funny dog who is very protective of his grandma.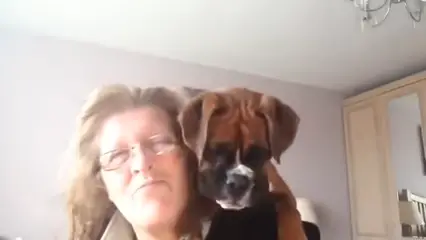 When this woman's daughter left her with the dog, the woman discovers something about the dog. When she tries to blow dry her hair, the dog interrupts. The dog thinks he is saving her from the evil dryer. We are pretty sure he thinks he is a hero.
This is the most wholesome video I've watched to date. Watch the full video below!
Please SHARE with your friends and family!