Here's a guy that was watching the seagulls, hoping they might lead him to a whale breach. When it happens right next to his boat, it's so many whales he can hardly contain himself. This is fun to watch.
If you're a whale lover, or just someone who likes the ocean, this will make you happy in every way possible. The person filming this video did not know he was going to see something that he would witness just once and luckily in his entire life. This is something that a person would actually see if and only if they are lucky.
And obviously there are lots of other people who wish they were this lucky–the video has garnered over 19 million views on YouTube!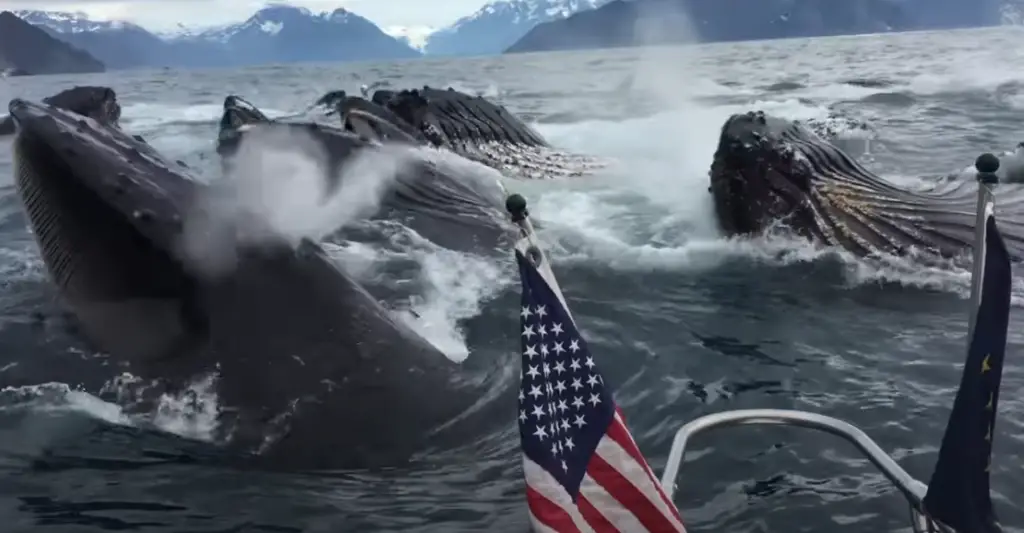 The man was out to watch some seagulls and film them as they were flying above the sea off the coast of Seward, Alaska. This is when the man saw some humpback whales in the distance. He heard sounds at the stern of the boat and saw a large pod of whales feeding. That was very sudden!
The man had a shock of his life and so did his viewers. Watch the full video below!
Please SHARE with your friends and family!