"Christmas Christmas time is here
And all the songs you love to hear"
This a capella performance is going to make you want to get off that chair and dance, and more importantly, laugh! Straight No Chaser is an acapella group of 12 men. They have been together since 1999, as young college students of Indiana University. Particularly famous for their Christmas song albums, they give an equally remarkable live performance.
However, the performance that made this group viral is one of their originals, a song called "The Christmas Can-Can." They reflect the true Christmas spirit, where you go shopping till you lose your mind and get spiked by the eggnog. Their shenanigans on the stage and hilarious dance moves are what makes this performance all the better.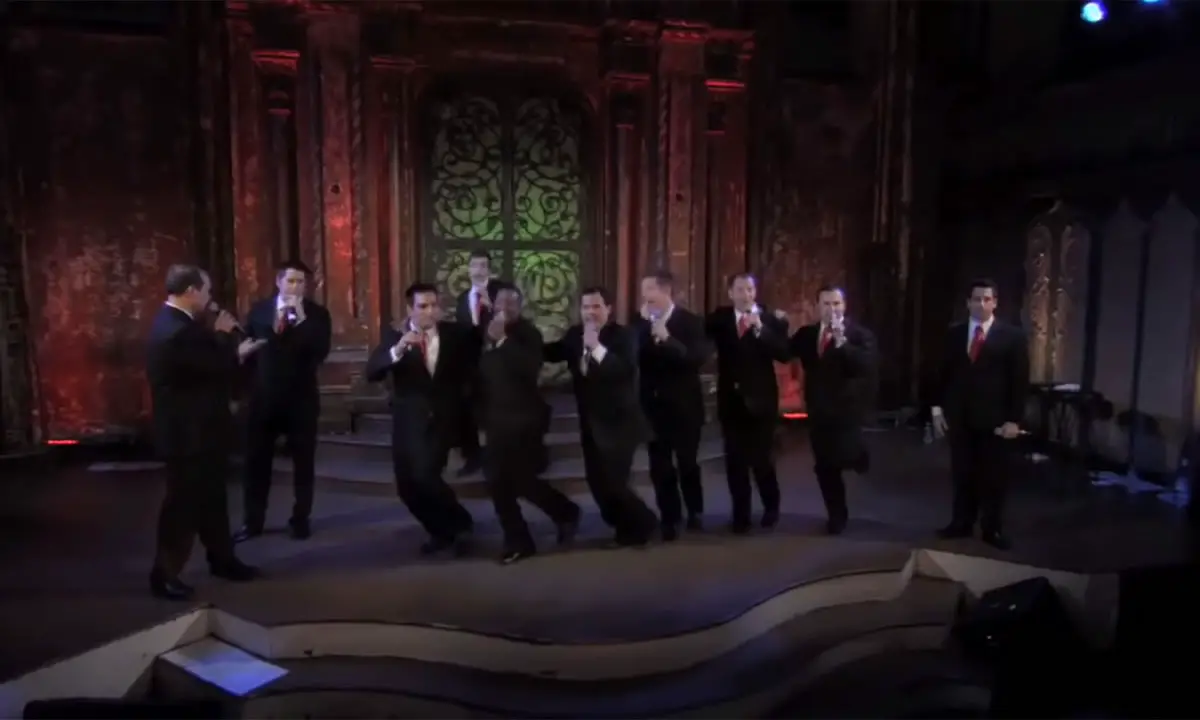 These dapper men don't stop there. They seem to embrace the fact that not everyone celebrates Christmas. Also, they take time to wish all other religions that share holidays on the same day! You can't help but smile, watching their performance. You feel the need to get up and dance to their song. That's just how convincing they are!
WATCH their energetic performance below and forget all your worries, because Christmas is here!
SHARE this fun-loving Christmas spirited song with your friends and family.