With the proliferation of reality "talent" TV shows, there's been all kinds of wild acts and some are actually quite dangerous. While the artists practice innumerable times and believe it will go as planned, you never know what what will happen once it all gets going up on the stage.
The risk of failure is the allure of some acts, particularly those involving magic or escape. A magician or escape artist is always risking his and everyone else's safety, or possibly their lives, when they perform something dangerous and unusual.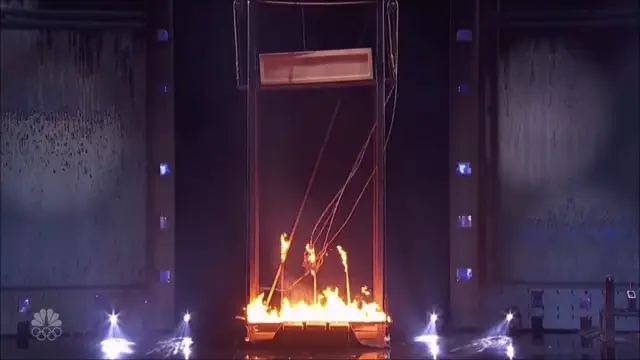 In this act, escape artist Demian Aditya really did not expect his magic show to go so bad. The dangerous act shocked everyone when there was a technical problem in the show itself, which ruined the ending and confused everyone including the judges.
But it's what happens after the fail becomes obvious. All hell breaks loose in this particular performance when Simon Cowell makes a comment about fellow judge Mel B, which causes quite a scene.
Watch the full video below and make sure you watch the ending! And please leave us a Facebook comment to let us know what you thought.
Please SHARE with your friends and family!