Here's a Got Talent audition that starts off with a very clever trick to get the judges attention and then shows they don't need any tricks to make it through.
The John Glenn High School Dance Team from Bay City, Michigan, showed up in a unique costume: they all dressed like judge Howie Mandell with bald heads and round black glasses! These dancers range from 14 to 19 years old and wow, can they move.
This group shows us everything from hip-hop to high kicks, performed to a "fire" medley that includes songs like Pitbull's "Fireball." The crowd goes wild for their impressive moves and the judges do too!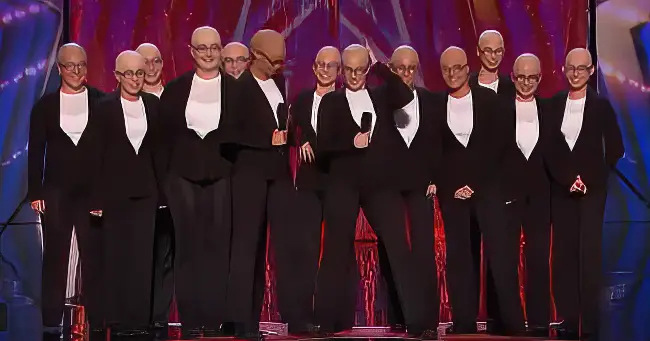 Howie, in particular, loves it. "I've spent hours in a fun house, looking at myself dancing," he jokes, "but this…." After many jokes and compliments, the judges vote them through and the audience loves it.
Watch the full video below and leave us a Facebook comment letting us know what you thought of the performance.
Please SHARE with your friends and family!