Kids are the source of joy and happiness to their parents. Even the smallest little thing they do leaves their mom and dad feeling extremely proud. It is not uncommon to want to document each and every stage of your child growing up. And that is exactly what Eric did. He took a whole year, but he finally managed to surprise his wife, Priscilla, with a beautiful gift that he and their son Jack put together. You are going to melt when you see this!
Each night when Priscilla went to work, Eric captured some adorable moments with his son. These precious moments were later compiled into the most hilarious dubsmash. No matter what they did, or where they went, Eric's carefully thought-through videos has managed to make not only Priscilla, but everyone on the internet smile. The clip is filled with movie quotes, singing, laughing, and eating – this special dubsmash is something your don't want to miss!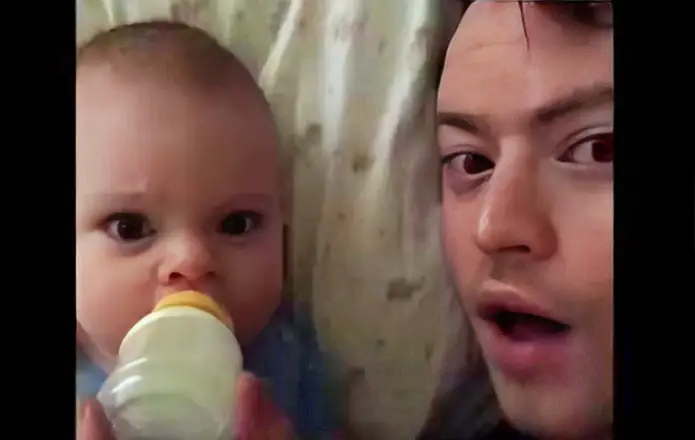 Many people think dads don't know how to take care of kids, but Priscilla can rest assured that her little one is in good hands! Eric did a really good job babysitting Jack while mom was away. The poor woman had no idea of all the adventures they were having while she was not there! Check out this funny video below! What did you think about this? Let us know in the comments section!
Please SHARE this hilarious clip to your family and friends!