Sometimes, the best gifts lie in small moments of happiness. These are the moments that are meant to be treasured for life.
This heartwarming video is revolving all around the internet. In this video, we see how a beautiful little girl fell in love with her amazing gift. The gift was huge when it came to her. The little one was more than excited to open the gift. We are sure she was expecting a toy or something similar.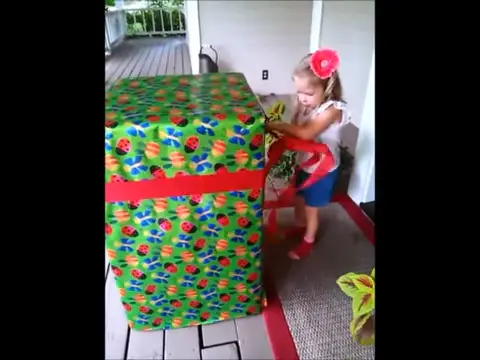 However, to her surprise, she got something that she could never have imagined. In fact, something that can never be replaced with anything or anyone in the world. Her own dad! The little girl was more than excited and her excitement soon turned into happiness and a very emotional reaction.
This video might make you cry. Watch the full video below!
Please SHARE with your friends and family!